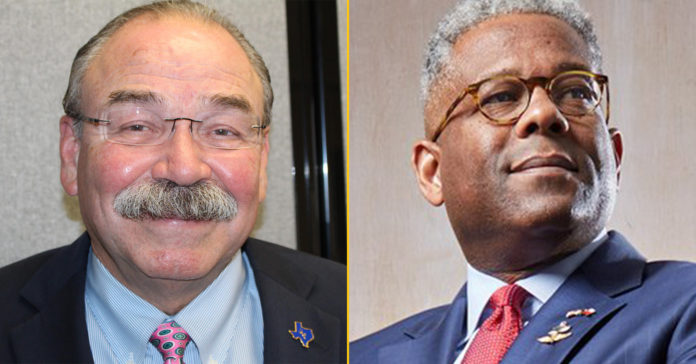 The chairs of political parties don't tend to be the people voters want to hear from, but that isn't stopping the new chair of the Republican Party of Texas from thinking there would be widespread interest in a series of debates between him and the head of the Texas Democratic Party.
Texas GOP Party Chair Allen West has written TDP Party Chair Gilberto Hinojosa to request a series of "Lincoln-Douglas Style" debates between the two of them to discuss the "critical differences between our parties for the purpose of educating voters."
"This debate format will allow us to highlight the philosophical difference of our respective parties as well as highlight policy distinctions," West wrote. "I trust you agree, that this pro endeavor would provide a tremendous educational benefit and would be an excellent service to the public."
The response from the TDP was swift.
"Voters want solutions on who is going to handle the coronavirus crisis, bring back jobs to Texas, and expand health care to millions of uninsured Texans across the state. Allen West wants a sideshow rodeo. We're focused on winning in November," stated party spokesman Abhi Rahman.
The chairs of political parties are elected by the party membership, not voters. They recruit candidates but have no decision-making power beyond the management of their respective organizations.