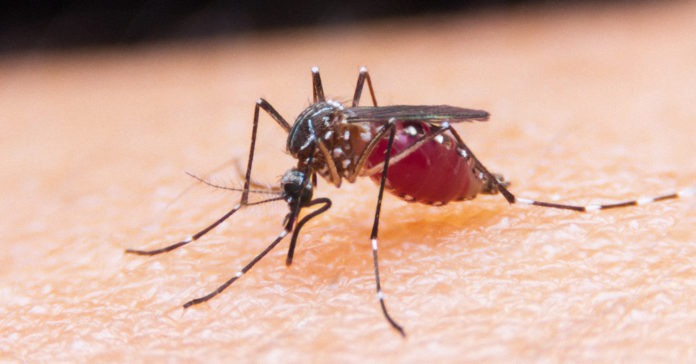 A male senior citizen in Tarrant County is the first person to die from West Nile virus in Texas this year.
There is concern that the dangers of West Nile virus, a mosquito-borne disease, will be overlooked due to all the attention the pandemic is receiving.
The Texas Department of State Health Services is urging the public to protect themselves this summer.
Dr. Charles Lerner, an infectious disease expert based in San Antonio, told RA News in early July that symptoms of the West Nile virus involve significant fever, severe headache, mental status changes, tremor and muscle weakness.
"People with weakened immune systems and those over 60 years of age are at greater risk for severe disease," Dr. Lerner said.
This is a viral illness, which means there is no medication to treat it, Lerner explained.
This year mosquito samples have tested positive for the West Nile virus in Montgomery County, Arlington, Mesquite, Denton and Harris County, along with Central Austin. 
On Twitter, one commenter about the virus in Texas said, "alright, I don't know how much more I can handle. Just got an email from the town I live in Texas saying there's been reports of mosquitoes carrying West Nile Virus, and I am beside myself. What else we got in the year 2020?"
Use your bug spray. Here are more tips on staying safe this summer.