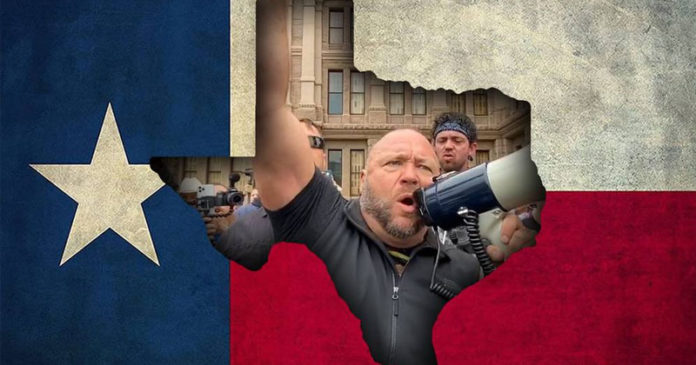 Protestors converged on the State Capitol in Austin this afternoon to call for an end to the stay-at-home order being used to stop the spread of coronavirus in Texas.
The "You Can't Close America" rally, one of several similar events held across the country yesterday and today, was reportedly organized by the ultra-conservative fake news website Infowars.
The protesters chanted "Fire Fauci," "Let us Work" and "Make American Free Again," the San Antonio Express-News reported. Some in the group carried signs displaying anti-vaccination and anti-abortion messaging. 
With participants totaling several hundred, the protest appeared to have been in violation of Gov. Greg Abbott's stay-home order limiting public gatherings to no more than 10 people. Police were on hand, but there were no confrontations and no arrests.
On Friday, Abbott announced a phased reopening of Texas that will begin Monday with the reopening of state parks and historical sites. Hospitals and doctors will be free to resume non-emergency procedures starting Wednesday. On Friday, retail outlets will be allowed to offer curbside service.
More announcements are planned for April 27.
So far, 18,260 Texans have tested positive for coronavirus, and 453 people have died, according to the latest numbers from the Texas Department of State Health Services.