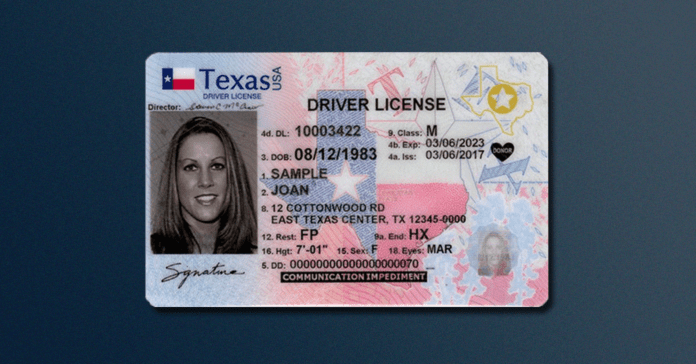 When the Texas Department of Public Safety announced the preparation for its new online system in 2019, it was meant to solve the problems of long lines and allow customers to set up appointments up to six months in advance.
During the pandemic, the department has encouraged customers to schedule and conduct their driver license services online, however, that has brought new problems. There is a backlog to renew a driver's license, and you can expect to wait weeks or months. 
There was a network outage in July, and some poor communication about the status of the appointments and canceled appointments, which caused frustration among customers. The department said at the time, "While the outage was out of our control, we do regret any inconvenience this caused for customers."
Texas had 700,000 expired licenses in Texas in July. The department is backed up on reservations and said the priority is given to first-time customers, such as for brand-new Texas IDs.
That doesn't mean it is an easy process.
One customer scheduled an appointment for her son for the end of July, drove 70 miles to the nearest office and was told when she arrived that the appointment was canceled — all because of the outage. She didn't receive a notice from the department.
Another agitated customer had a similar problem and wrote on Twitter on June 30, "So Texas DPS decides to cancel their appointments today and tell people to reschedule for another day, and they don't even have availability until December?"
For in-person appointments, it might be best to call before heading to an office for your appointment.
RA News reported in July that the department has started taking some Saturday appointments. But only select driver's license offices are open across the state.
Teenagers may have been preparing for their driver's tests over the summer, as they commonly do, but getting a new license takes longer now.
One parent tweeted in mid-July, "My 16 year old kid takes her driver's test on Saturday at a driving school, but can't get an appointment to turn in the paperwork until OCTOBER, at a DPS office 117 MILES away. It was the FIRST APPOINTMENT WE COULD GET. "
Another frustrated customer tweeted this week.
"The earliest appointment to change my name on my Texas my drivers license is six weeks away, in a DPS location in Lockhart, which means that I should be able to vote DJT out of office in my new married name when early voting starts in October," she wrote.
Click here to learn more about the process of getting your new or renewed license.