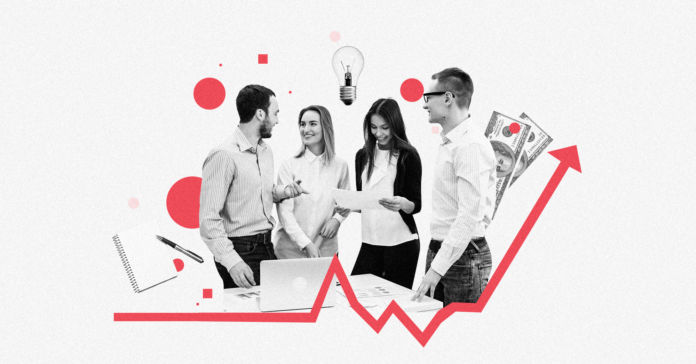 The world and nearly everything in it looks drastically different now —how we work, where we work, where we can travel, where we get entertainment, how we exercise, to name a few things — and the unknowns stretch ahead as the fall draws near. Nearly six months into the pandemic, Texas businesses are continuing to pivot their strategies as a necessary way to survive.
And this uncertainty for business owners comes as the federal Paycheck Protection Program also draws to a close. The federal program, intended to help bolster the economy through loans for businesses across nearly every industry, was set to expire in June but was extended through Aug. 8.
With the ending of the PPP program, these businesses may be on their own. A new creativity among business owners has been cropping up. It's the way to survive long term, but since the state of the world seems to be more permanent than originally thought, it's also the new way to move forward.
How We Work
One of the major things that has changed is the workplace. When the pandemic began in March, work-from-home policies for every nonessential Texan quickly became the norm. Now that employees have proven that it's possible to successfully and productively work from home, combined with ongoing concerns about another seasonal surge of the virus and the anticipation of a coming vaccine, it's likely that long-term employees could split their time in a hybrid in-office and work-from-home model.
This is great news for national companies like WeWork, but it's also great news for small businesses. In Texas, a new batch of coworking companies have seen an opportunity for growth. D-FW based coworking organization, Common Desk, began offering a virtual work-from-home membership at a pay what you can price. Founder and CEO Nick Clark rethought the traditional coworking membership and designed it to meet the needs of professionals right now, right where they are.
Fresh ideas like a Slack channel for members, where funny gifs and community updates are shared, and "social distancing clubs" and virtual events are just a few of the ways Common Desk is pivoting their business strategy — and it's working. Common Desk has seen steady growth in WFH members both in Texas and out of state.
"Coworking was born out of an economic downturn, and the pandemic has proven that the resilience the industry started from is very much still alive," Clark said in an interview with Commercial Property Executive. "We believe coworking will shift — just as every industry will because of the pandemic — but we believe it will shift for the better." 
In Houston, all-female workspace Sesh Coworking introduced a similar concept earlier this summer, with a Virtual Inner Circle Membership option, featuring virtual coworking, an accountability circle, business education and programming and "real connection with real women." SeshCoworking, which opened a Montrose neighborhood location in early February, had temporarily closed just seven weeks after opening because of the pandemic. It's leaders applied for a PPP loan but didn't get one, but that hasn't stopped them. 
Travel
Although travel restrictions are easing up in some countries, Texans may be changing their travel plans to Europe this summer. Only a handful of countries, most of them not typical destination hot spots, are welcoming Americans across their borders. 
In response to that, companies like AirBnB and others are beginning to see some momentum as Texans feel more comfortable traveling and want to find an alternate getaway for their vacations. 
Getaway House, a travel startup featuring modern and cozy, tiny cabins tucked away in state parks and scenic wooded areas recently expanded its Texas locations, with new tiny cabins in the Hill Country, in addition to their existing offerings in the Dallas, Houston, and Austin areas. They're offering an extremely safe and socially distanced way to travel, because their cabins, located 50 to 150 feet apart, were already designed to be secluded. 
The idea of an adventure combined with the safety of seclusion — or even booking an AirBnB over a hotel so you don't have as much interaction with other guests or staff —is an appealing option right now for Texans.
"If you can safely make it to an Outpost, we want to be a resource to you — not just as a physical, naturally remote space, but also as a reprieve that brings fresh air and benefits for your spiritual and emotional wellbeing," team members from Getaway wrote on their blog. "A private, solitary experience in nature is the very DNA of Getaway, and that will never change." 
Theaters
If you're tired of Netflix by now, you're not alone. But because of the natural proximity to others in a theater or a performance hall, entertainment options are also drastically different. Although most arts organizations have shuttered their performance halls and pushed seasons of symphony music, musicals or plays back a few months and are suffering greatly because of it, movie theaters are one industry that has jumped on offering new experiences in the meantime. 
A recent resurgence in the popularity of drive in movie theaters has hit Texas. In Houston, the Showboat Drive-In theater brought back its double feature and "carload pricing" options, and it has plans to open a second location later this year called the Moonstruck Drive-in Cinema. 
Other companies like Rooftop Cinema Club, which curates outdoor movie experiences in boutique rooftop theaters across the United States, launched a "pop-up" drive-in theater at Sawyer Yards in Houston, as well as one in Spring, Texas. Rooftop Cinema drive-ins offer classic movie hits and a choice of parking spaces and their signature snacks and cocktails — just in a to-go capacity. 
Other movie theaters, especially small historic ones that had to close for in-person viewings, found other ways to respond to the pandemic. 
In Abilene, the 90-year-old Paramount Theatre turned to a new creative venture to make money after it had to close for in person showings in March. It held a drive-by popcorn fundraiser, where people could drive up to purchase an extra-long bag of popcorn to go with their at-home movie. Leadership at the theater said it was wildly successful, with sales of 1,000 to 1,500 bags of popcorn sold. They've since done weekly "popcorn drive-bys" every Friday, just in time for movie night.
PPP Loans
In July, the names of almost 6,300 Texas companies that received PPP loans of more than $1 million were released. The list, which included businesses of all sizes and in every industry, showed that some companies could last a bit longer with the help of these funds, while others were denied a loan. That's not to mention that the response to the loans overwhelmed Small Business Administration staff and the money ran in out in just days. 
In the meantime, local governments in individual cities tried to help fill in the gaps to keep their small businesses alive.
The City of Austin Economic Development Department announced two grant programs in July  to support and sustain small and local businesses as well as local nonprofit organizations that are facing extreme hardships due to economic impacts of the COVID-19 pandemic. $16.5 million was allotted for small businesses and $6.35 million was set aside for nonprofits. 
A survey from Main Street America estimated that over the next five months, nearly 7.5 million small businesses might have to close. 
With the ending of the PPP loans looming but no definitive end in sight for the pandemic, creativity is surging, but it might not be enough for some of the small businesses that are the heartbeat of Texas towns.