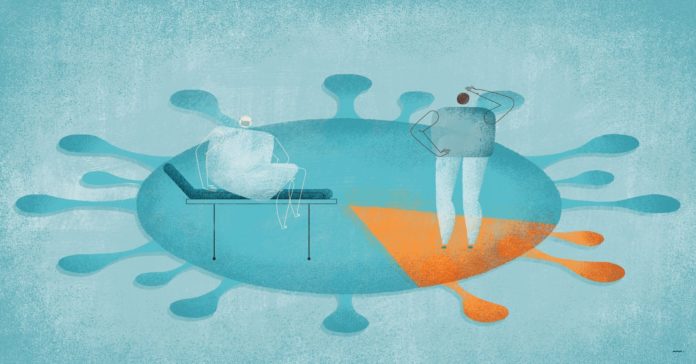 The Texas Health and Human Services Commission announced on Friday that it is planning to study how the coronavirus has impacted Hispanic and black communities.
The study will track COVID-19′s impact on vulnerable populations and will include data in many sectors including race, ethnicity, age, geographic location, socioeconomic status, chronic illness, a presence of a disability and employment status. A preliminary analysis based on this data is due this fall.
"To address known lags and gaps in the available data, the data repository created for this study would be augmented with additional data as it becomes available and a follow-up analysis that applies initial study questions to new/expanded data sets will be published once a more complete data set is available," Christine Mann, a spokesperson for the Texas Health & Human Services Commission, said in an email Monday.
Medicaid data and applications for state assistance programs like the Supplemental Nutrition Assistance Program known as SNAP will be reviewed first.
"Any information we learn through this process that we can immediately apply to protecting Texans, we'll put to use in whatever way we can, as quickly as we can," Mann said.
Starting August 1, federal health officials will require COVID-19 test data to include ethnicity and race along with other factors.
Also, the state is promising more testing in black and Hispanic communities. 
"We must address the disproportionate impact of COVID-19 on underserved and minority communities and ensure that anyone who needs a test can have one," Gov. Greg Abbott said Monday in a press release. 
Abbott also mentioned concern about an increase in cases following the George Floyd protests.
"As many Texans continue to gather for protests, the state is also taking steps to address potential surges in COVID-19 cases. We are ensuring that Texans can continue to safely exercise their First Amendment rights while putting protocols in place to identify and mitigate any spread of COVID-19," he said.
Testing is being ramped up in Dallas, San Antonio, Houston, El Paso, Abilene, Laredo, the Rio Grande Valley, the Coastal Bend and Midland-Odessa.
There has been a concern about the data being incomplete when it comes to tracking the disease in Texas.
Lawmakers have felt their pleas for more testing in minority and underserved communities have been ignored. In early April, State Rep. Shawn Thierry (D-Houston) sent a letter to Abbott requesting an emergency COVID-19 racial disparities task force. She is just one of many lawmakers who have pushed for more coronavirus testing for the most vulnerable in Texas.