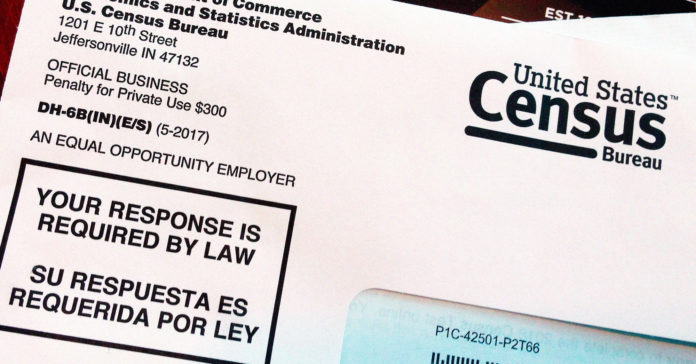 State Rep. Garnet Coleman and the entire Texas House Legislative Study Group Caucus, which he chairs, are urging the Texas congressional delegation to join four former census directors in asking the president to delay the deadline to respond to the census until April 30, 2021."
Coleman and all 67 Texas House LSG Caucus members sent their letter Tuesday.
Currently, all efforts to collect data for the 2020 census will stop on Sept. 30. After a delay in starting some census-taking work, the previous deadline was extended to Oct. 31 and then rolled back, RA news reported.
An undercount could lead Texas to fall short of gaining three congressional seats and could result in the state gaining just two seats. The caucus's letter states that this loss of representation would have a significant effect on Texas — especially its rapidly growing Latinx, Black and Asian populations.
The shorter deadline to collect data, in person, by mail, by phone, and online also could lead to a great loss of federal funding for the Lone Star State. The census impacts $800 billion in funding for programs that affect every Texan such as health care; highways and public transportation; grants for schools; Headstart, Women, Infant and Children food assistance; programs for the elderly; substance abuse prevention and treatment programs; and crime victims assistance, to name a few.
"Among all 50 states, Texas has the most to lose from a census undercount, and Texans will be poorly served unless we work across party lines to get a complete and accurate count. This is a Texas issue, not a partisan issue," the letter states.
The letter explains that at this time "roughly four out of 10 households nationwide have not been counted yet."
Also, the letter shares concerns of what a lost count means for the next 10 years for Texas and includes statistics from a George Washington University report that estimates even a 1% undercount in Texas could cause a minimum of $300 million annual federal funding loss for the next 10 years. This loss, according to the report, would require Texas taxpayers to fill in the funding gaps or leave millions of Texans without essential support and services, the letter explains.