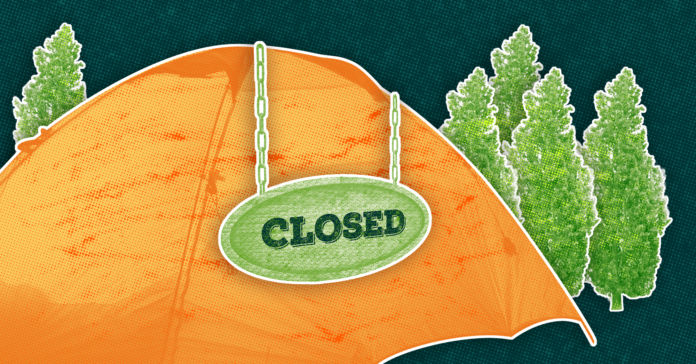 Many summer camps have already decided to cancel camp because of the coronavirus pandemic.
Although Gov. Greg Abbott announced last week that restaurants and stores and some other businesses can reopen with a 25% capacity starting Friday, that doesn't mean camps will happen this year.
Some of these programs are struggling with funding, too.
Houston
Camp Zoofari at the Houston Zoo is canceled through August 31. The zoo website asks potential visitors to check back later in the summer for details about programming from September through December. The zoo has a program called Bringing the Zoo to You, which anyone can enjoy from home. The zoo and its animals also are on social media platforms like Instagram and Facebook.
On Thursday, Jackie Wallace, senior director of public relations, shared in an email that the Houston Zoo has established an Emergency Zoo Fund to help fill in the gaps in their operations revenue streams. "Since the majority of our operating funds come from ticket sales, memberships and donations, it's been very helpful for us to have our community support us in this manner. We were also fortunate to receive funds from the PPP, which will help us keep our employees paid for as long as possible."
The Houston Museum of Natural Science has posted on its website that it is on board to reopen on May 15. Camps at the museum have long been popular for children of all ages, but the status of camps is unknown at this time. On Wednesday, the HMNS tweeted in reply to a question about camps by writing, "Fingers crossed and we love our campers. We will be sharing news about camps when we have more details."
"The health and safety of our campers is always our first priority, and camp in any normal year has extensive health and safety procedures and staff training in place," Nicole Temple, the Houston Museum of Natural Science's vice president of education wrote in an email on Thursday.
"Our entire camp team is actively working to update these procedures in light of current recommendations from local, state and federal health officials. At this time, our plan is for camp to proceed with extensive modifications starting June 1, and we will be sharing a detailed plan with camp parents shortly."
KPRC 2 also reported that summer camps at Rice University, the University of Houston and Texas A&M University are canceled.
Other Cities and Scouts
Camp Fort Worth will not hold its nine-week camp because of the virus and budget constraints, NBCDFW reported last week.
The YMCA of Greater San Antonio is taking baby steps to reopen.
"We are starting the conversation on what we will look like when we reopen, keeping in mind the fears and concerns of the community," said Stephanie Chavira, marketing and communications director.
Many day camps and overnight camps are already canceled.
Paula Bookidis, CEO of the Girl Scouts of Central Texas, said in a Zoom interview with CBS Austin, "what I would really tell Girl Scouts and their parents is first, remember that being home is being safe."
Niche Camps
The Dragon's Lair in Austin, a huge gaming, comics and graphic novel store popular with Pokemon fans is closed. It posted a notification to campers on its website Monday: "We're working on a plan to take summer camps online in the event that Austin businesses have not re-opened to the extent needed by the time the camp(s) begin."
Camps for Children with Disabilities
The Children's Association for Maximum Potential is a nonprofit in San Antonio that serves individuals with special needs such as cerebral palsy, autism, spina bifida and intellectual disabilities. Their months-long summer camps are one of their biggest events. Susan Osborne, CEO of CAMP, expressed the concerns and struggles COVID-19 has brought to the nonprofit with WOAI.
"We serve over 860 kiddos during the summer," she said, adding that the camps will be canceled or modified.
As many programs are taking a wait-and -see approach, Texans will have to see what plans can be made. Maybe virtual camps will become a 2020 trend.