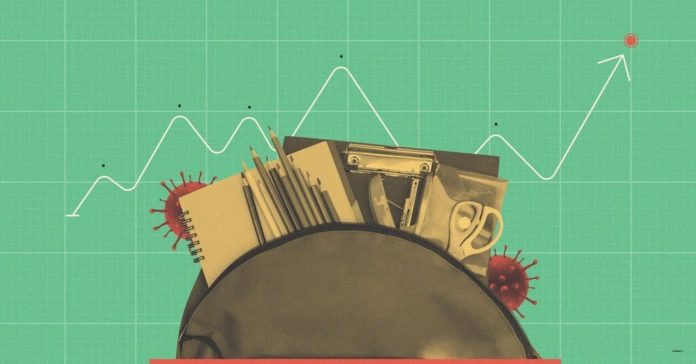 The Texas Education Agency has set a Sept. 8 deadline for Texas school districts to submit their initial reports on positive COVID-19 cases in the schools. The reporting will be done via an online form, made available Friday, which will require an authentication code to access. The first report will include cases going back to the start of classes in each district. 
After Sept. 8, districts will have to submit case counts for students, teachers and staffers on a weekly basis. There will be no individually identifiable information. In addition, antibody tests, which show an individual has COVID-19 antibodies but is not necessarily currently infected, will not be included.
Districts are also being required to submit enrollment data to the state during the first and fourth weeks of school. The first week survey will be due Sept. 14, followed by the four week survey on Oct. 5. The enrollment numbers will provide context for the positive case numbers and help officials with future decisions regarding the schools and COVID-19.
It appears the numbers will not be made public until the end of September, which will be weeks after the start of school and, possibly, weeks after cases first surface at a school.
The TEA is allowing school districts to provide online instruction for up to the first eight weeks of the fall semester, with accommodations made for any student who needs to be in the classroom.
Even after school districts resume in-person classes, parents still have the option of keeping their kids at home.