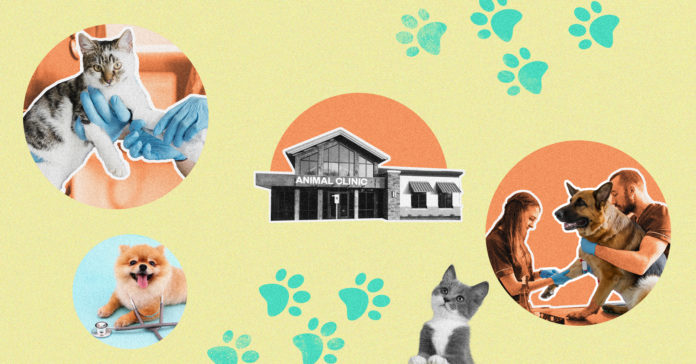 Veterinarians are busier than usual lately, but most pets aren't sicker. In fact, their lives may be improving.
One factor is humans' attention.
"Veterinarians and their staff have been working even harder during the pandemic for multiple reasons. With the increased number of people having to stay at home, many pet owners recognized problems with their pets that they had not necessarily noticed before, or perhaps put off care because they were busy with many other things," wrote Dr. Lori M. Teller, a clinical associate professor at the Texas A&M College of Veterinary Medicine & Biomedical Sciences, in an email on Friday.
Adoptions
Because people are spending more time at home, many people are deciding it's a great time to add a pet to their household, Teller said. RA News previously reported an increase of pet adoptions during the pandemic.
"Between people noticing new problems with their pets or now having time to address previously existing problems, and with other people getting new pets, veterinarians have seen an increased demand for their services," she wrote. "Many shelters and rescue groups could not keep up with the demand, and reputable breeders have waiting lists well into next year." "
Check-ups
Providing veterinary care during the pandemic can be more complicated than usual.
Many practices have limited access to their clinics by clients, so appointments are handled as drop-offs or with "curbside" service, Teller said.
This means the client parks in the clinic parking lot, calls to let the staffers know that they've arrived, and then a team member comes to the car to get the pet. The veterinarian or another staff member will call the client to discuss what's happening during the appointment and any necessary follow-ups such as diagnostic tests, treatment plans, medications or vaccinations. Then the clinic will discharge the patient and return the pet to the owner. The process may involve multiple calls.
A client may have to wait several days to be seen and several weeks for an elective procedure for their pet.
"It is wonderful that so many people have added a dog or cat (or other animal) to their home and are seeking appropriate care for them," Teller said.
It is important for new-pet owners to make sure they continue timely wellness visits for their pets, even during the pandemic.
"There has been an increase in the number of contagious diseases diagnosed, such as parvovirus in dogs, because people delayed having their pet immunized at appropriate times," Teller said.
Some other problems include a change in water consumption or appetite, skin lesions, lumps and bumps, and mobility issues. It is also important to make sure your pet stays on preventative treatments for heartworms, intestinal parasites, fleas and ticks.
Abiding by social distancing rules because of the pandemic can mean clients and veterinarians and staff miss the direct communication that would have happened in an exam room.
"It is harder to show a client the tartar that is building up on the teeth, or the new skin lesion, or how to administer medication, when the client is not present in the exam room," Teller wrote.
Telehealth?
Some practices have increased their utilization of telemedicine to perform recheck visits or to determine whether a patient needs to be seen in the hospital or if the problem can be handled at home, explained Teller.
"Telemedicine visits can also be used to follow up on many things, such as how to house train a new puppy or how to give an insulin injection in a newly diabetic cat. Many behavior or nutrition issues may also be handled via telemedicine, thus alleviating some of the burdens of curbside care or the number of clients in the building," she said.
Teller wants clients to know that veterinarians and their staff members very much appreciate a client's patience and understanding while navigating the challenges of providing veterinary care during a pandemic.