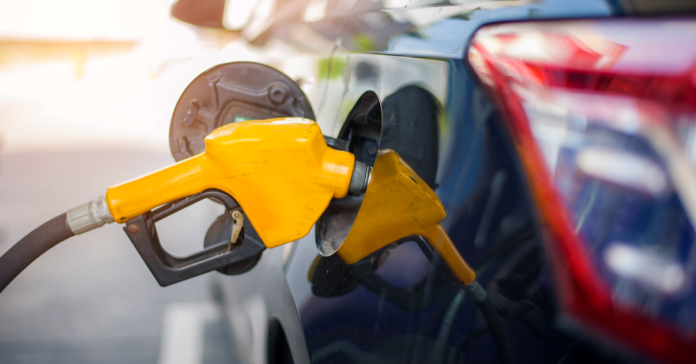 Gasoline prices may not be affected by Hurricane Laura. Before Hurricane Laura hit the Gulf Coast, oil rigs and platforms shut down and braced for the storm.
"In the world of oil refining, Laura did not have as great an impact as initially feared," said Denton Cinquegrana, chief oil analyst with Oil Price Information Service, in an email Friday morning.
The average price of regular unleaded gasoline at the pump on Friday in Texas is $1.906 per gallon, an increase of 3 cents a gallon from last week and of 2.9 cents from a month before, according to GasBuddy.com. Prices, though, are still down from a year ago. 
Over half of all U.S. refining capacity is here in Texas along the Gulf Coast. While the Lake Charles area bore the brunt of Laura, Texas refineries were largely unscathed, Denton said.
Some refineries are restarting.
"The Lake Charles refineries, on the other hand, may be down for some time," he said.
Total's plant in Port Arthur and Exxon Mobil, Motiva and Valero in Beaumont were spared. However Lake Charles refineries including Phillips 66, Citgo and Calcasieu did take a hit.
Although most refineries are built to withstand a hurricane, many refineries were shut down or badly hurt after Hurricane Harvey, just a few years ago. Stewart Glickman, energy equity analyst at CFRA told CBSDFW, "Platforms out in the Gulf can be damaged, the refineries (mostly in low-lying land) can be flooded, especially if a storm lingers around for days like Hurricane Harvey did in 2017."
The energy industry had already been clobbered since the start of the year because the pandemic's lockdowns have impacted travel, decreasing overall demand for gasoline this year.
The WSJ reported that although the energy corridor in America missed a catastrophe, major Gulf storms can cause risk supply disruptions and affect the price you see at the pump.