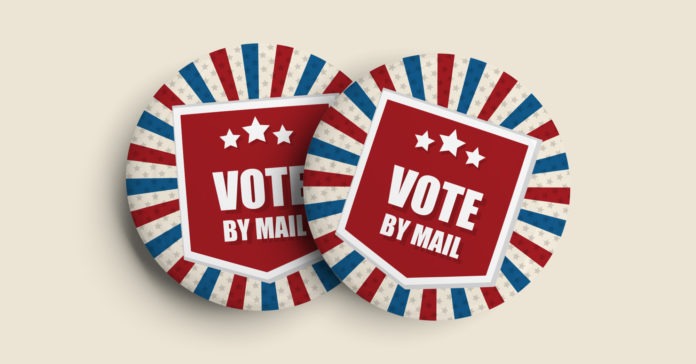 The Texas Democratic Party has set an ambitious goal of reaching 1.75 million mail voters before the November election, which would be the largest vote-by-mail program in the organization's history.
By the end of August, the Democrats hope to have sent more than 815,000 vote-by-mail applications to eligible Texas voters. When all of those applications are added to those that have already been sent, they will hit the 1.75 million mark.
"Close elections are won or lost with vote by mail. And now more than ever, voting by mail is the safest option for our seniors, said TDP Executive Director Manny Garcia.
"Texas is the biggest battleground state. This historic investment in our vote-by-mail program is the next phase of our plan to win the state of Texas."
The party still has a federal lawsuit pending to expand voting by mail to all Texas voters during the pandemic, but there hasn't been any movement on that case since the U.S. Supreme Court sent it back to the appellate court for a ruling on its merits. It is always possible that the case could be decided at the appellate level and head back to the Supreme Court, but the court is now in recess until the first Monday in October, leaving little time for consideration of the Texas case before the November election.
Texas Republicans, including Attorney General Ken Paxton, have batted down numerous previous legal efforts by the Democrats to expand mail balloting. They have argued there is increased potential for fraud.
In Texas, you can request a mail-in ballot if you are 65 years or older, disabled or out of the county on election day and during the period of early voting.