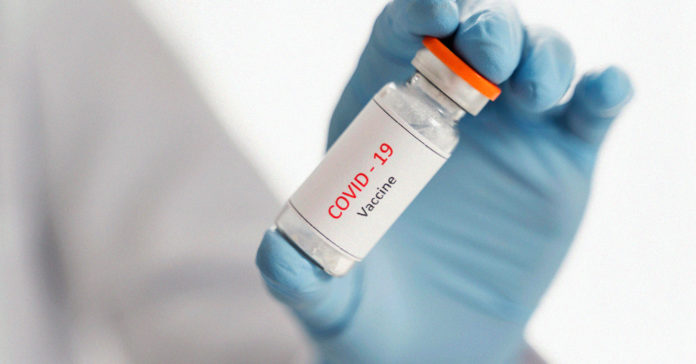 The Texas Hospital Association (THA) and Texas hospitals are encouraging the public to consider these "dos and don'ts" when it comes to accessing the COVID-19 vaccine, but be aware that the vaccine isn't available everywhere just yet.  
DO
Do your research. Go online and check your doctor, local hospital, local pharmacy or local health department's website and/or social media for vaccine availability information.
Be patient. Know that vaccines are only available in limited quantities and that vaccinations for certain populations, especially health care providers and first responders, take precedence. 
Check your eligibility. The Texas Department of State Health Services' Vaccine Web page explains who is eligible to receive a vaccine and when. 
Understand there is regional variability. Some regions may have vaccine available while others may not.
DON'T
Just show up. Please do not arrive at your health care providers office looking for the vaccine or information.
Assume your local provide has vaccine available or that you can be vaccinated right away.
While the vaccine availability still is in limited supply for the general public, the THA states that hospitals are grappling with daily record-breaking COVID-19 hospitalizations and are fighting to save the lives of the sickest, most vulnerable Texans.
"We're in this together, and we're asking folks to be mindful of an organized approach. Health care workers are moving as fast as possible to get shots in arms," said Ted Shaw, THA president/CEO.
On Thursday, a news release from the Texas Department of State Health Services (DSHS) states that large and small sites around Texas will receive a total of about 200,000 doses of vaccine next week. "That will be the last week the state is required to reserve doses to vaccinate residents and staff of long-term care facilities under the federal pharmacy-LTC partnership, freeing up more vaccine for use in other settings in the future," the release said.
According to the DSHS website here's who can get the vaccine now:
Phase 1A focuses on front-line health care workers and residents of long-term care facilities.
Phase 1B focuses on people 65 and older and those with medical conditional that put them at greater risk of severe illness from COVID-19.  Such as but not limited to:
Cancer
Chronic kidney disease
COPD (chronic obstructive pulmonary disease)
Heart conditions, such as heart failure, coronary artery disease or cardiomyopathies
Solid organ transplantation
Obesity and severe obesity (body mass index of 30 kg/m2 or higher)
Pregnancy
Sickle cell disease
Type 2 diabetes mellitus
Mega-Vac Sites
There are "mega vaccination sites" around the state popping up. In Dallas a vaccine site is launching at Fair Park next week, where thousands of people a day can be vaccinated against  COVID-19,  the Dallas Morning News reported. 
A mega-site is in the works in the city of Houston, this week Houston Mayor Sylvester Turner and other city leaders received their first doses of the Moderna COVID-19 vaccine. However, at this time all appointments for Houston Health Department vaccine clinics are filled up for the remainder of January 2021, according to the City of Houston's vaccine website.
As of Thursday, according to the state's health department's vaccine data dashboard, Harris County has administered 69,900 first doses. 
Here's more on how to get the vaccine in North Texas. 
In Austin health officials are saying there is a vaccine "supply issue."
In El Paso vaccine distribution is going much slower than anticipated.