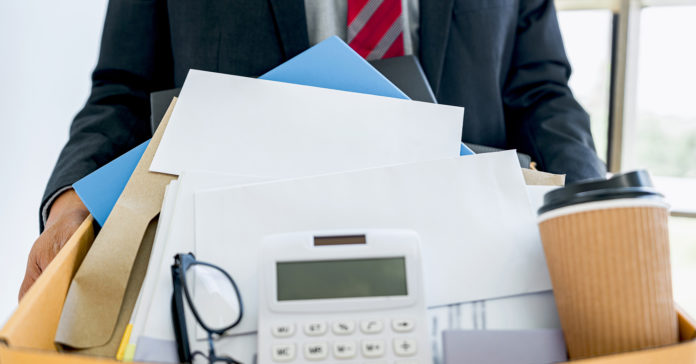 There were 36,200 first-time claims for unemployment benefits in Texas last week, according to the latest report from the Labor Department. Since the start of the pandemic, 3.8 million Texans have sought jobless assistance.
The number of people filing for help has been declining since reaching an all-time high of more than 300,000 this spring, when Texas businesses were shut down to help stem the spread of COVID-19.
Texas saw its lowest number of first-time applications for unemployment benefits since the pandemic began in the second-to-last week of October. The numbers nudged back up a little with this past week's numbers.
Nationwide, another 751,000 people filed new unemployment claims last week, about 7,000 claims less than the week before. Right now, there are 21.5 million Americans receiving some sort of government provided unemployment help. There is no indication of extra help in the form of another federal stimulus bill coming soon. Talks in that direction broke down in Congress prior to the election, and there have been no announcements the parties are ready to talk about. That will likely remain so until there is certainty about who will be in the White House.
"The U.S. job market continues to improve, but the pace of hiring is slowing," states economist Ray Perryman in his latest report. "Total nonfarm payroll employment rose by 661,000 in September, and the unemployment rate fell modestly to 7.9%. These improvements in the labor market reflect the continued resumption of economic activity that had been curtailed. Notable job gains occurred in leisure and hospitality, in retail trade, in health care and social assistance, and in professional and business services."
Perryman predicts Texas will retrench a little more than the rest of the nation this year but recover a little faster next year, due in part to the pandemic's dramatic impact on the state's oil and gas industry.
He expects the negative trend in jobs to continue through 2020, with a return to positive growth of 315,400 jobs next year.
Texans receiving unemployment are reminded that effective this Sunday, Nov. 1, the Texas Workforce Commission reinstated the work search requirement as a condition of continuing to receive assistance. Information on how to meet that requirement is available here.
What you need to know if you are out of work
If you are newly unemployed, it is important that you apply for benefits as soon as possible because eligibility begins the week you apply. You will not be paid benefits for weeks before you apply.
How to apply
Apply for benefits in one of two ways:
Apply online at Unemployment Benefit Services by selecting "Apply for Benefits." Information about applying online is available in the Applying for Unemployment Benefits Tutorial.
Call a tele-center at 800-939-6631 and speak to a customer service representative.
Information you will need to apply
Your last employer's business name, address and phone number.
The first and last dates (month, day and year) you worked for your last employer. If you worked for your last employer on more than one occasion, provide the most recent employment dates.
Number of hours worked and pay rate if you worked the week you apply for benefits (Sunday through Saturday).
Information about the normal wage for the job you are seeking.
Alien Registration Number (if you are not a U.S. citizen).