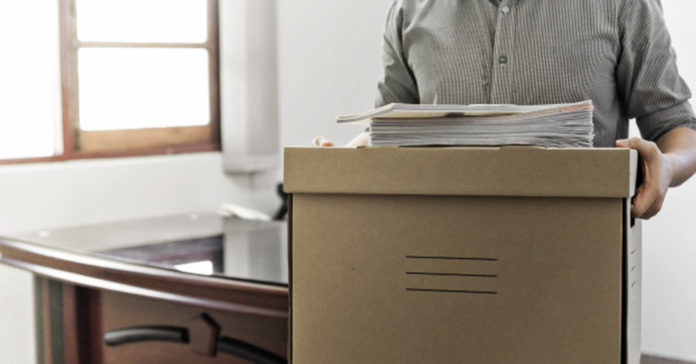 There was a 19% drop in first-time unemployment claims in Texas last week. Just under 69,000 Texans filed for benefits in the week ending Aug. 1, compared with about 77,000 the week before.
Since the start of the pandemic, 3.1 million people in Texas have filed for unemployment aid, and about 1.2 million of them are still receiving assistance.
"The last two (May and June) Texas jobs reports were encouraging, reflecting the fact that, as businesses began to reopen, what was essentially a sound economy before the pandemic responded relatively quickly," wrote Texas Economist Ray Perryman in his weekly update. "However, even with these gains, Texas is nonetheless almost 700,000 jobs below a year ago and about 900,000 below the level just before the outbreak began."
Although still running above the numbers recorded during the Great Recession, initial jobless claims also fell nationwide by 249,000 to 1.186 million last week, the Labor Department reported. It was the lowest reading since March. Still, more than 31 million Americans are out of work.
Democratic and Republican Congressional leaders have been unable to reach an agreement on another stimulus package, which would include another round of stimulus checks and some sort of enhanced jobless benefits. There is speculation that with failure to make progress or a deal by the end of the week, they might not pass anything.
There is agreement on another round of stimulus checks, but no deal on the broader details of the relief bill, including how much extra the unemployed should receive each week. The extra $600 a week included in the original pandemic relief bill ended last week.
Looking ahead, Perryman says COVID-19 remains in the driver's seat.
"The COVID-19 health crisis is far from solved, and the future remains highly uncertain," he wrote. "There are signs as I am writing of a flat or even downward trend in deaths, hospitalizations, and emergency room visits. Great care must be taken, however, particularly with vulnerable populations, to avoid another widespread surge. If recent moderating trends continue and drastic actions to curtail the virus can be avoided, the Texas economy should continue to improve through the remainder of this year and into 2021."
What you need to know if you are out of work
If you are newly unemployed, it is important that you apply for benefits as soon as possible because eligibility begins the week you apply. You will not be paid benefits for weeks before you apply.
How to apply
Apply for benefits in one of two ways:
Apply online at Unemployment Benefit Services by selecting "Apply for Benefits." Information about applying online is available in the Applying for Unemployment Benefits Tutorial.
Call a Tele-Center at 800-939-6631 and speak to a customer service representative.
Information you will need to apply
Your last employer's business name, address and phone number.
The first and last dates (month, day and year) you worked for your last employer. If you worked for your last employer on more than one occasion, provide the most recent employment dates.
Number of hours worked and pay rate if you worked the week you apply for benefits (Sunday through Saturday).
Information about the normal wage for the job you are seeking.
Alien Registration Number (if you are not a U.S. citizen).