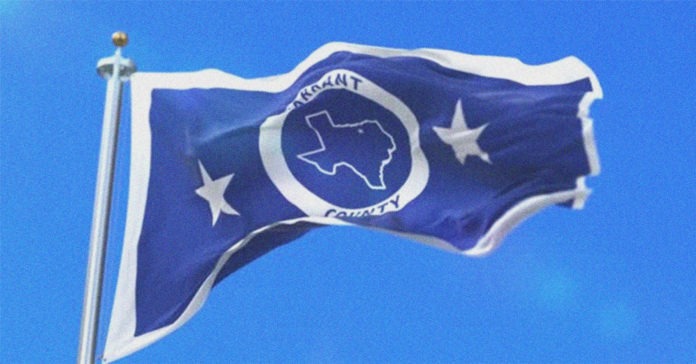 Shortly after Democrat Beto O'Rourke launched his campaign to unseat U.S. Sen. Ted Cruz in 2018, he made several visits to Tarrant County in North Texas to press the message that if he could flip this county, he could defeat Cruz.
The former U.S. representative from El Paso was largely unknown to Tarrant County voters at the beginning of the campaign. O'Rourke narrowly lost the statewide race, but he defeated Cruz by a slim margin in Tarrant County, an entrenched Republican stronghold that is home to Fort Worth and Arlington.
The eyes of Texas will again be on Tarrant County this year as a critical political battleground. With Fort Worth as its county seat, Tarrant County voters have not supported a Democratic candidate for president since native Texan Lyndon B. Johnson was on the ballot in 1964, and the county's election results have closely mirrored statewide results in recent years.
"Tarrant County is the largest urban Republican County so Republicans want to defend it, and Democrats want to flip it," said Brandon Rottinghaus, professor and Pauline Yelderman Endowed Chair of political science at the University of Houston. "It is a clear bellwether of where the state is politically."
"Tarrant County is a relatively new battleground, so every candidate and both parties want to plant their flags there," Rottinghaus said.
Although Tarrant County embodies a mix of urban, suburban and rural areas, it is similar to Texas' other metro counties, including Harris and Dallas, in experiencing booming population growth during the past decade. In 2019, Fort Worth jumped up in ranking to become the nation's 13th largest city.
Aside from births, Texas population growth is also the result of in-migration from other states, especially California. Drawn by jobs and a more affordable cost of living, in-migration has helped boost the Dallas-Fort Worth Metroplex to be the four largest metro area in the U.S., followed by Houston as fifth.
Population changes are among the factors that helped Democrats claim some victories in Tarrant County in 2018. Besides O'Rourke's squeaker finish over Cruz, Beverly Powell defeated State Sen. Konni Burton, a conservative Republican, to reclaim the Senate District 10 seat for Democrats. The seat was formerly held by Democrat Wendy Davis, who gave it up to run for governor against Greg Abbott in 2014.
A seat on the Tarrant County Commissioners' Court also flipped from red to blue due to demographic shifts that have occurred in Arlington, the connector suburb between Dallas and Fort Worth. And voters in Arlington also delivered a blow to Republican Ron Wright, who was outpolled in the Tarrant County portion of U.S. House District 6 despite his notoriety as Tarrant County Tax Assessor-Collector and a former Arlington City Council member. Wright was able to defeat his unknown Democratic opponent to win the vacant Congressional seat because of Republican support in two rural counties that are part of the gerrymandered district.
The results of the 2018 election have both parties preparing for a slugfest over Tarrant County this year.
"Tarrant is a tossup county, winnable by either party," Rottinghaus said. "Tarrant County may lag behind other large, urban counties but, like other urban areas, it will slowly migrate to the Democrats.
"Given how close the county was in 2018, Democrats across the country see it as an opportunity to move Texas to the Democrats' column in 2020," he said.
Among the top priorities for Democrats in November is to flip the Texas House ahead of redistricting in 2019.
"In North Texas, Democrats are targeting half of our entire target list to flip the Texas House in November," said Abhi Rahman, communications director for the Texas Democratic Party. "Democrats are fired up, energized and ready to win."
"That's why Democrats outvoted Republicans in Tarrant County in the primary and primary runoff and why we are devoting so many resources to Tarrant County," Rahman said.
Republicans are prepared to defend the seats they hold up and down the ballot statewide, and especially in Tarrant County, home to some of Texas' most conservative communities and elected officials.
"I do not believe any Texas House seats will be lost to Democrats in Tarrant County," said Rick Barnes, chairman of the Tarrant County Republican Party. "We are the last urban county in Texas to remain Republican, and we are the largest Republican County in the nation. Tarrant County Republican voters are aware of the importance of this election, and we are ready to come out in full support of our candidates."
Besides pressure from Democrats, Tarrant County Republicans have engaged in some of the most fraught intraparty warfare in Texas. In the March 3 primary, veteran U.S. Rep. Kay Granger of Fort Worth, the ranking Republican on the powerful House Appropriations Committee, survived a bitter battle against ultraconservative Chris Putnam, a former Colleyville Mayor Pro Tem.
The race captured national attention as funding from the influential Club for Growth Action poured into the race to benefit Putnam.
Democrats are targeting several state house seats held by conservative Tarrant County Republicans, including several who are part of the Texas Freedom Caucus.
Tarrant County Republican lawmakers who could be endangered include Matt Krause and Craig Goldman of Fort Worth and Tony Tinderholdt of Arlington. Conservative firebrand Jonathan Stickland of Bedford and Bill Zedler of Arlington would have been on the list had they decided to seek re-election.

"Given how competitive Democrats have been in suburban districts all across the state, eyes inside and outside Texas will be on suburban races in North Texas, especially Tarrant," Rottinghaus said. "If suburban voters continue to trend to the Democrats, Tarrant County will shift to blue."