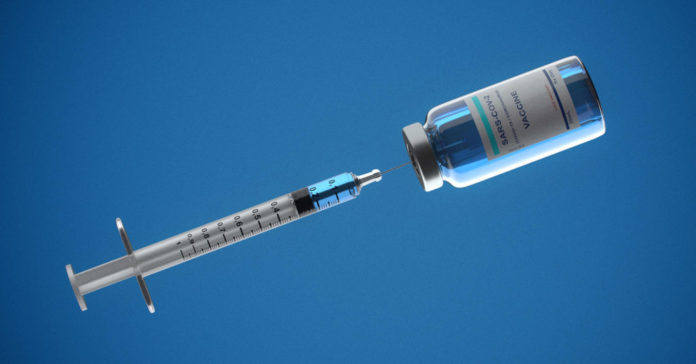 Updated March 3, 2021 at 1:40pm: According to an email from Department of State Health Services Commissioner Dr. John Hellerstedt, all vaccine providers should expand vaccine eligibility to "those who work in pre-primary, primary, and secondary schools, as well as Head Start and Early Head Start programs (including teachers, staff, and bus drivers) and those who work as or for licensed child care providers, including center-based and family care providers."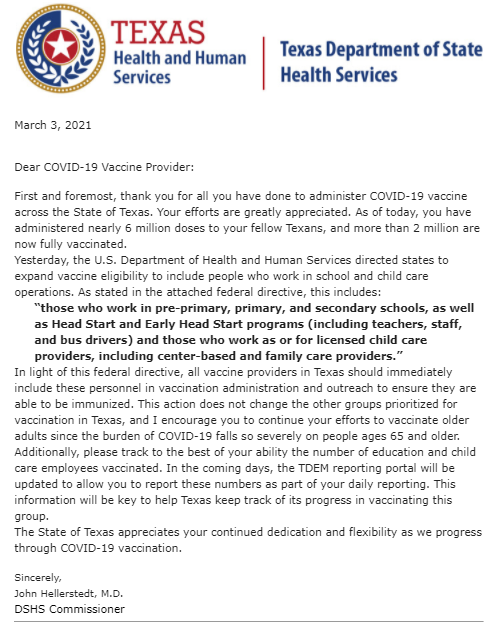 The Centers for Disease Control and Prevention (CDC) announced the Federal Retail Pharmacy Program for COVID-19 Vaccination, allowing teachers, school staff, and childcare workers vaccines through retail pharmacies nationwide, even in states that haven't opened up eligibility to teachers.
In response to the federal guidelines, Texas announced all vaccine providers should include school and child care personnel for eligibility.
While unable to mandate states to open up the vaccine to teachers, President Biden issued a directive to get teachers and school staff nationwide "at least one shot" by the end of March.
"If you're a teacher, if you're a childcare worker, if you're a staff worker, if you're a bus driver in a school, you are eligible to go to that pharmacy and get your vaccine. And we want all teachers to have at least one vaccination the month of March," a White House senior advisor said.
The president warned that it may be difficult to get a shot in the first week due to demand and appointments will be made by availability.
To see a list of participating pharmacies in your area, click here.
Update: For a list of Texas CVS locations offering appointments, click here.