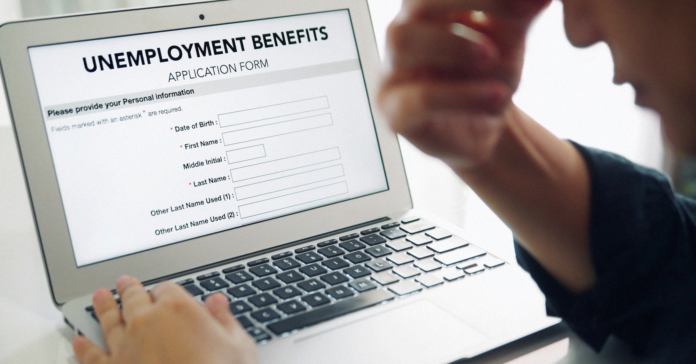 About 106,000 Texans filed first-time unemployment claims last week. That is a drop from the previous week's total of 117,000, but it is still higher than weeks earlier in June following business reopenings. On average, Texas sees about 14,000 new claims a week.
Since the start of the pandemic, 2.9 million Texans have sought jobless benefits. Across the nation, the number of first-time claims totaled 1.3 million last week, higher than the 1.24 figure economists had expected. Continuing claims totaled 17.33 million, the U.S. Department of Labor reported, for a drop of 422,000 from the previous week.
"The decline in new jobless claims has slowed to a crawl in the past month. An economic rebound in May and June has lost momentum in July amid a fresh wave of coronavirus cases that has forced many states to either reimpose partial lockdowns or pause reopening plans," Marketwatch.com reported Thursday. "The latest setback is expected to put more people out of work again and delay the return of others to their jobs, making it harder for the economy to recover."
The disappointing economic news comes as Texas and the rest of the U.S. try to deal with a surge in COVID-19 cases. There is mounting fear that many temporary furloughs and layoffs will become permanent.
"There are clear signs that the longer-term damage is beginning to mount, with permanent layoffs beginning to climb, and the flow of workers from employment to unemployment still elevated," Michael Pearce, senior U.S. economist at Capital Economics, was quoted as saying to CNBC. "Moreover, absent a vaccine, the need for ongoing physical distancing will prevent a full recovery."
The additional $600 a week in unemployment benefits approved with the federal stimulus act is due to end in about a week. Economists say Washington has to extend them and increase other aid to prevent the situation from getting worse.
"It is important to note that that TWC [Texas Workforce Commission] does not have the authority to make changes to FPUC [Federal Pandemic Unemployment Compensation], and TWC does not have the authority to extend the date and any adjustments or extensions would need to be changed by Congress," said TWC spokesperson Cisco Gamez. "If you are receiving benefits and notice a change after July 25, please do not file an appeal as this is something that cannot be handled through an appeals process. The expiration date was set by federal law."
Congress is continuing to debate the specifics of the next stimulus package. Democrats want to continue the $600 payments. Republicans are opposed.
What you need to know if you are out of work
If you are newly unemployed, it is important that you apply for benefits as soon as possible because eligibility begins the week you apply. You will not be paid benefits for weeks before you apply.
The $2 trillion federal stimulus bill includes an additional $600 a week in unemployment benefits for four months and aid for freelancers and others who do not usually qualify for unemployment assistance. In addition, there is financial help available for the self-employed.
If your last job was for a temporary agency or staff leasing company, you may still qualify, but there are additional requirements.
How to apply
Apply for benefits in one of two ways:
Apply online at Unemployment Benefit Services by selecting "Apply for Benefits." Information about applying online is available in the Applying for Unemployment Benefits Tutorial.
Call a Tele-Center at 800-939-6631 and speak to a customer service representative.
Information you will need to apply
Your last employer's business name, address and phone number.
The first and last dates (month, day and year) you worked for your last employer. If you worked for your last employer on more than one occasion, provide the most recent employment dates.
Number of hours worked and pay rate if you worked the week you apply for benefits (Sunday through Saturday).
Information about the normal wage for the job you are seeking.
Alien Registration Number (if you are not a U.S. citizen).