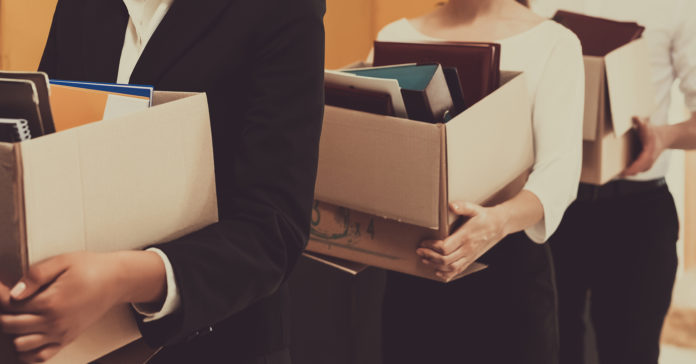 With the extra $600 a week benefit running out, weekly Texas unemployment claims are back under 100,000 but still extremely high. For the week ending July 18, more than 86,800 Texans filed initial requests for relief, down from approximately 106,000 filings from the week before.
Since mid-March, nearly 3 million people have filed for unemployment relief.
The unemployed have been receiving an extra $600 on top of their usual weekly payment. That is set to run out July 25. Technically, it is supposed to end July 31, but unemployment benefits are paid for weeks ending on Saturday or Sunday. July 31 is a Friday. As a result, the last week of this month won't actually include the extra cash.
"By law, TWC [Texas Workforce Commission] cannot pay partial week benefits. A full benefit week begins on Sunday and ends on Saturday. As a result, the last payable week for FPUC [Federal Pandemic Unemployment Compensation] for July is the week ending July 25 because that is the last Saturday of the month," said Cisco Gamez, TWC spokesperson.
The extra weekly benefit was included in the federal pandemic relief package passed by Congress back in March. Republicans and Democrats continue to discuss another bill, but there is disagreement over continuing the $600 payment that has served as a lifeline for so many people who are out of work. Democrats want to continue it. Republicans have floated the idea of cutting the extra weekly benefit to $100. They argue the additional money is keeping people from going back to work.
Research shows around 7 in 10 Americans receiving unemployment benefits are earning more than they did at their job, which businesses and Republican leaders argue could deter workers from returning to work.
Congress is also debating another round of stimulus checks.
Across the nation, new weekly unemployment insurance claims rose by more than 1.4 million last week, with the level of new claims increasing for the first time since mid-March. The new claims brought the total since the week ended March 20 to more than 52 million.
The stock market reacted negatively to the news, which was worse than had been expected.
Economists are warning that the economic recovery could be in jeopardy, especially if Congress cannot reach agreement on a new stimulus bill.
"The rising unemployment claims is a deeply concerning sign as the $600 weekly unemployment benefits soon expire for tens of millions of unemployed Americans," said Glassdoor senior economist Daniel Zhao.

"The combined effect of rising layoffs, expiring unemployment benefits and escalating coronavirus outbreaks sets up a perfect economic storm that could easily derail the weakening economy's fledgling recovery," he added.
What you need to know if you are out of work
If you are newly unemployed, it is important that you apply for benefits as soon as possible because eligibility begins the week you apply. You will not be paid benefits for weeks before you apply.
The $2 trillion federal stimulus bill includes an additional $600 a week in unemployment benefits for four months and aid for freelancers and others who do not usually qualify for unemployment assistance. In addition, there is financial help available for the self-employed.
If your last job was for a temporary agency or staff leasing company, you may still qualify, but there are additional requirements.
How to apply
Apply for benefits in one of two ways:
Apply online at Unemployment Benefit Services by selecting "Apply for Benefits." Information about applying online is available in the Applying for Unemployment Benefits Tutorial.
Call a Tele-Center at 800-939-6631 and speak to a customer service representative.
Information you will need to apply
Your last employer's business name, address and phone number.
The first and last dates (month, day and year) you worked for your last employer. If you worked for your last employer on more than one occasion, provide the most recent employment dates.
Number of hours worked and pay rate if you worked the week you apply for benefits (Sunday through Saturday).
Information about the normal wage for the job you are seeking.
Alien Registration Number (if you are not a U.S. citizen).