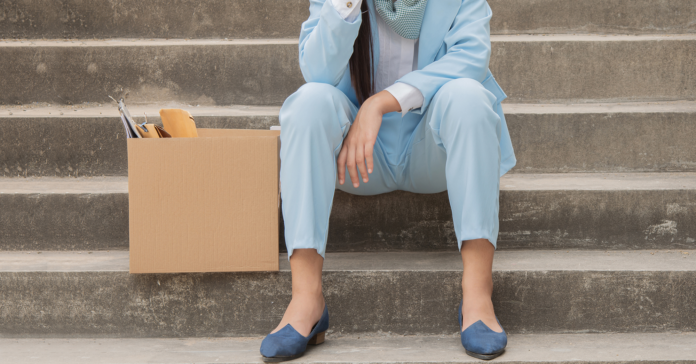 After falling in recent weeks, first-time Texas unemployment claims increased last week by 96,141, representing a 7.4% increase over the previous week. Since the start of the pandemic, a total of 2.7 million people have sought assistance in Texas.
Those who are out of work are now eligible to receive benefits for a longer period of time.
The Texas Workforce Commission this week announced the state has entered what is known as a high unemployment period. When that status is triggered, states become eligible to offer an additional seven weeks of jobless benefits. With those additional weeks, the unemployed could remain on unemployment for up to 59 weeks, providing Texas remains in the HUP.
TWC previously announced that there would be a delay in the reinstatement of the work search requirement. 
If you are looking for work, TWC Spokesperson Cisco Gamez says there are more than 575,000 jobs available throughout Texas. You can check what is out there at workintexas.com.
In addition, Workforce Solutions is hosting Virtual Job Fairs across the state. The next one on July 9 is for candidates interested in working in the Galveston area.
"Since the week ending March 14, TCW has helped 3.5 million Texans apply for unemployment insurance benefits. Based on 2019 numbers, that is five years of claims in just 3 months' time," Gamez said.
What you need to know if you are out of work
If you are newly unemployed, it is important that you apply for benefits as soon as possible because eligibility begins the week you apply. You will not be paid benefits for weeks before you apply.
The $2 trillion federal stimulus bill includes an additional $600 a week in unemployment benefits for four months and aid for freelancers and others who do not usually qualify for unemployment assistance. In addition, there is financial help available for the self-employed.
If your last job was for a temporary agency or staff leasing company, you may still qualify, but there are additional requirements.
How to apply
Apply for benefits in one of two ways:
Apply online at Unemployment Benefit Services by selecting "Apply for Benefits." Information about applying online is available in the Applying for Unemployment Benefits Tutorial.
Call a Tele-Center at 800-939-6631 and speak to a customer service representative.
Information you will need to apply
Your last employer's business name, address and phone number.
The first and last dates (month, day and year) you worked for your last employer. If you worked for your last employer on more than one occasion, provide the most recent employment dates.
Number of hours worked and pay rate if you worked the week you apply for benefits (Sunday through Saturday).
Information about the normal wage for the job you are seeking.
Alien Registration Number (if you are not a U.S. citizen).