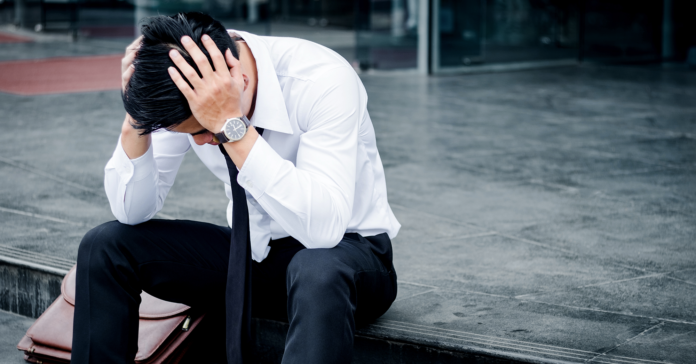 Another 106,821 Texans submitted initial claims for unemployment benefits last week. This is the sixth week of declines in filings.
Since the week ending March 13, the Texas Workforce Commission has taken 3 million initial claims and paid out $9.7 billion in unemployment benefits.
Across the nation, about 1.9 million people filed for unemployment benefits for the first time last week, raising the total number of workers seeking jobless benefits during the pandemic to 42.6 million. 
As in Texas, new claims have been declining from their peak in late March.
Still, the numbers underscore that layoffs are continuing even as states move to reopen from the closures put in place to stem the spread of COVID-19.
Looking ahead, U.S. Labor Secretary Eugene Scalia said Thursday that the U.S. unemployment rate could drop to around 10% by the end of the year. That would be marked improvement from the high of almost 20% recorded in May.
Unemployed Texans are now eligible for up to an entire year of benefits. The typical length of assistance is up to 26 weeks. The CARES Act passed by Congress to help address the economic downturn caused by the coronavirus pandemic extended benefits by 13 weeks. At the end of March, the federal government notified the TWC that Texas is eligible for yet another 13 weeks of extended benefits, making out of work Texans eligible for a total of 52 weeks of help.
Laws allowing for extended benefits date back to 1971 and are triggered during different periods of high unemployment. They are available to workers who have exhausted regular unemployment insurance benefits during periods of high unemployment and are calculated per state. Texas' unemployment rate is currently 12.8 percent, which exceeds the five percent threshold necessary to trigger the extension.
TWC reports that call volume is declining along with the decreasing weekly claims. In mid-April the total number of calls to the TWC in one week hit 16.5 million. As of last week, there were 3.7 million calls coming. Even with the declines, the phone lines and online system have been overwhelmed.
TWC has more than 1,000 staffers answering calls. There are also over 250 volunteers from the Texas Department of Transportation and 350 volunteers from the Texas House and Senate staff assisting with password resets, pin numbers and customer call backs.
TWC spokesperson Cisco Gamez said that to help with the backlog of customer call backs, the agency will be shifting some of the excess burden to contract call centers.
"Customers are being called back for all types of inquiries, however we try to focus on those customers who need unemployment claims or something is holding their payments back," Gamez said in a briefing Wednesday. 
What you need to know if you are out of work
If you are newly unemployed, it is important that you apply for benefits as soon as possible because eligibility begins the week you apply. You will not be paid benefits for weeks before you apply.
The $2 trillion federal stimulus bill includes an additional $600 a week in unemployment benefits for four months and aid for freelancers and others who do not usually qualify for unemployment assistance. In addition, there is financial help available for the self-employed.
If your last job was for a temporary agency or staff leasing company, you may still qualify, but there are additional requirements.
How to apply
Apply for benefits in one of two ways:
Apply online at Unemployment Benefit Services by selecting "Apply for Benefits." Information about applying online is available in the Applying for Unemployment Benefits Tutorial.
Call a Tele-Center at 800-939-6631 and speak to a customer service representative.
Information you will need to apply
Your last employer's business name, address and phone number.
The first and last dates (month, day and year) you worked for your last employer. If you worked for your last employer on more than one occasion, provide the most recent employment dates.
Number of hours worked and pay rate if you worked the week you apply for benefits (Sunday through Saturday).
Information about the normal wage for the job you are seeking.
Alien Registration number (if not a U.S. citizen).