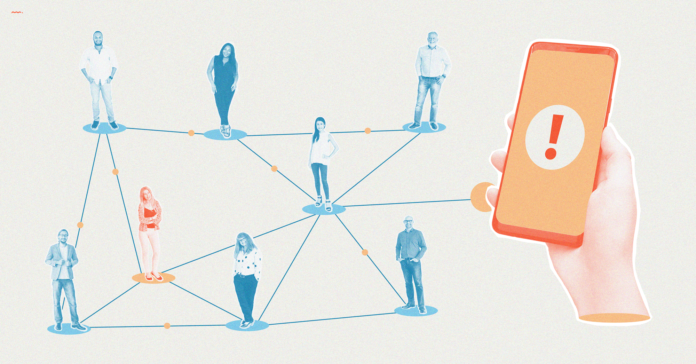 From our working arrangements to how we communicate, the novel coronavirus has made uncertainty a daily part of our lives.
To contain the virus as much as possible, the state of Texas has implemented a contact tracing program.
Contact tracers are public health staffers who work quickly to support people who are suspected or confirmed to have contracted COVID-19. They help patients recall everyone with whom they have had close contact with during the timeframe while they may have been infectious.
Contact tracing is carried out by local health administrators, so each county may have different approaches. Reform Austin spoke with Kirstin Short, bureau chief of epidemiology at the Houston Health Department, to see how Houston is handling the process.
"Once we have a phone number and or an email, we put that into a secure system, and that will send a unique link to that person," Short said. "When they open up that link, it will let them know they are receiving this survey because they have been identified as testing positive for COVID-19 or been in contact with someone who's infected."
According to Short, the thirty-minute survey takes them through an assessment that asks if they have tested positive, inquires about the last places they have visited, identifies if they work in a communal setting like a jail, and if they are experiencing symptoms.
The health department follows up with the recipient every day after initial contact to track the status of their symptoms and health.
"What the system would do then is send a new link to them everyday just to check in on them," said Short. "We always have reminders in them about what the warning signs are for symptoms."
Contacts can opt-out of answering survey questions if they need language assistance or for any other reason including not wanting to answer the survey. Those who opt out will be personally contacted by an investigator.
Protecting personal information and privacy is important, she said.
"We have a phone number that we call and text from and if somebody's not there we leave a voicemail, but we don't leave a voicemail that says 'hey, you've got COVID!'" said Short. "We understand that people's privacy is important, and that they might be concerned about that."
The local health department has had contact tracing in place for decades, Short said, but this disease is especially sneaky since some carriers are asymptomatic.
If you report having no symptoms, Short stated, you must self-isolate for 10 days because it is much less likely you will infect another person after that period of time. However, if you have symptoms, they will monitor your recovery and must ask that you stay in quarantine until three days after showing no symptoms.
Short said that no matter how advanced their system is, it only works if the community complies.
"Our ability to contact trace and help folks get into quarantine is really dependent on working with the community," Short said. "We are not here to judge your choices, but we do need to know about your choices because what we are trying to do is protect the community."
Once a patient knows they need to self-isolate, the health department can refer them to those who can help them with things such as buying groceries.

Follow this link for a list of free testing sites in Houston.