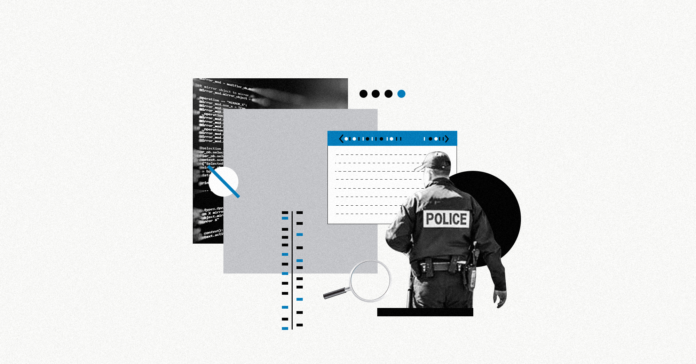 As activists and stakeholders at all levels of government seek to find solutions for effective public safety in a changing society, data usage is being discussed as a way to improve American policing.
Effectual databases are one strategy. They'll produce a transparency system that could potentially develop a component of credibility for a police department, said Meme Styles, president of MEASURE, an Austin-based organization that utilizes data to remove social disparities in communities.
"Data can also be used to measure what works for public safety and what does not," she said in an email sent to Reform Austin. "At MEASURE, we are advocates for evidence-based policing, which is totally reliant upon data."
Styles said that style of policing stresses the use of statistical analysis, empirical research and ideally randomized controlled trials to recognize what police operational methods are constructive versus what harms people and wastes resources.
The implementation of an early warning system, or in a sense, an officer profile, based on data is another recommendation.
"These are computer-generated data/information about potential problem behaviors of police officers," wrote Doshie Piper, an associate professor at the University of Incarnate Word in San Antonio and a member of the Texas Organizing Project, in an email sent to Reform Austin. "Information such as: amount of complaints and frequency; sick time used; resisting arrest incidents; assaults on officers; obstruction of officers arrest; and disorderly conduct arrests made by officers."
And the use of nonpunitive actions or methods to correct behavior such as counseling, peer reviews and additional training, she added.
Generally speaking, placing the onus on law enforcement to collect data isn't a burden that Jason Johnson, president of the Law Enforcement Legal Defense Fund, likes to see. However, he told Reform Austin, in relationship to use-of-force, it's critical to compile data.
"In order for us to really get our hands around this problem and understand the nature of and extent of the problem, we have to have data," he said. "And right now, the data doesn't exist."
It's important for local police departments to be required, or heavily incentivized, to submit comprehensive use-of-force data to a federal database, Johnson said, indicating that data reporting is imperative due to the minimal amount of information available about police use-of-force.
The accumulation of fatal-shooting data by the federal government has been inadequate, according to an article in Scientific American. The magazine also reported that former FBI Director James Comey said the lack of data on fatal shootings was "unacceptable" and "embarrassing."
In 2019, the FBI rolled out a voluntary data-gathering program called the National Use-of-Force Data Collection, according to the International Association of Chiefs of Police. The program collects information on use-of-force incidents, producing an overview of relevant subjects, officers and circumstances.
While excessive force and misconduct definitely exist, the data that is out there now does not suggest the scope is as large as the public is being led to believe, Johnson said, further noting that there are approximately 1,000 fatal police shootings per year in the U.S.
"That data is pretty reliable, but it's not. It's being collected by media organizations," he said. "That's not what any government data says."
But major news organizations continue to be the primary source for use-of-force data.
The Washington Post's database reported that there were 1,003 fatal police shootings in 2019. The FBI program has yet to release any data on fatal shootings.
Media data is inconsistent, Styles said. In some cases, it's reliable and in others, it isn't.
"Nowadays there are so many smart fact-checkers out there that patrol national media," she said. "Yet, data is incredibly manipulated to tell a story that some particular news media stations want to tell."
Voices from those impacted by the shared data need to be a part of the process to better understand the "why," otherwise it's useless, Styles said.
"I think we need reliable data," Johnson said. "So if you want to solve any problem, you need to understand what the problem is or whether there is a problem. And so data is the first step. It seems to me that's a great investment, and it has to be done at the federal level."
Styles agrees that the federal government needs to be a component of the data paradigm. In particular, via lawmakers.
"The government sets the standard for data collection," she said. "By mandating the collection of data through legislation, they would essentially create a space of real honest transparency."
Yet, Styles insists that data must be kept raw and available to "smart-data activists and people with lived-experience to interpret it," and she cautions that data is only as reliable as the person inputting the information into the system, and that is inherently problematic.
But the consensus seems to be that data is needed to help ensure positive outcomes between the police and public as policing tries to move forward.
"A number always has a story to tell," Styles said.