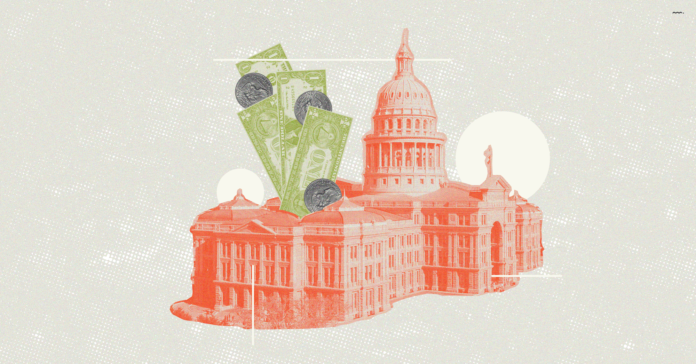 With a 208-199 vote that broke along partisan lines, the U.S. House passed a new $3 trillion economic stimulus bill on Friday that Republicans and President Donald Trump have said is dead on arrival in the Senate.
The Health and Economic Recovery Omnibus Emergency Solutions Act, or HEROES Act, is the House Democrats' latest legislation to address the economic crisis that has resulted from the coronavirus pandemic. The measure is packed with additional financial help for small businesses, local governments and individuals in Texas as well as funds for coronavirus testing, tracing and treatment measures.
"Our communities, workers, and families in the Houston region and all across America urgently need more relief to address the ongoing coronavirus crisis," said Texas Congresswoman Sylvia Garcia (D-Houston). "At this very moment, many of our frontline heroes are at risk of losing their jobs as they care for us, too many small businesses are on the brink of having to permanently close their doors, and millions of Americans continue to lose their jobs while they struggle to pay their rent and put food on the table for their families."
The Heroes Act includes approximately $35.4 billion to help the state of Texas over the next two years, plus billions more to help cities and counties in Texas cover coronavirus-related outlays and revenue loss.
There is $9.24 billion for elementary, secondary and public higher education in Texas that could be used to pay for everything from summer learning and after-school programs to emergency financial aid for college students.
The bill also includes:
A second round of direct payments to families of up to $6,000 per household
Extension of enhanced unemployment benefits through January 2021
A $200 billion fund to protect essential workers and provide them with hazard pay
$75 billion for testing, tracing and treatment
Additional funds for small businesses
Support for those who have lost health insurance
$175 billion for rental and mortgage assistance
Additional funding for food stamp benefits
New resources for expanded vote-by-mail and census efforts
A requirement to ensure safe workplaces
Federal Reserve Chairman Jerome Powell has said several times that both Congress and the central bank may need to do more to help workers and businesses make it through the sudden and sharp slump caused by efforts to contain the coronavirus. His latest call for action came in an interview Sunday with CBS' 60 Minutes. 
"It may well be that the Fed has to do more," Powell said. "It may be that Congress has to do more. And the reason we've got to do more is to avoid longer-run damage to the economy."
Meanwhile, local governments in Texas are hurting. Houston has announced furloughs, draining the city's rainy day fund and canceling all police cadet classes to close a $169 million budget gap.
Eleven weeks of furloughs, park and library closures and other measures are in the works in Dallas. The shortfall there is $25 million.
The situation is worse in San Antonio, where the projected deficit is $200 million.
Although GOP Congressional leadership has indicated the measure passed by the House does not stand a chance in the Senate, there is agreement that additional financial assistance will be necessary. What that will look like and when Congress will take it up remain to be seen. There is an expressed desire among Republicans and the White House to give the first two stimulus packages more time to have an impact.