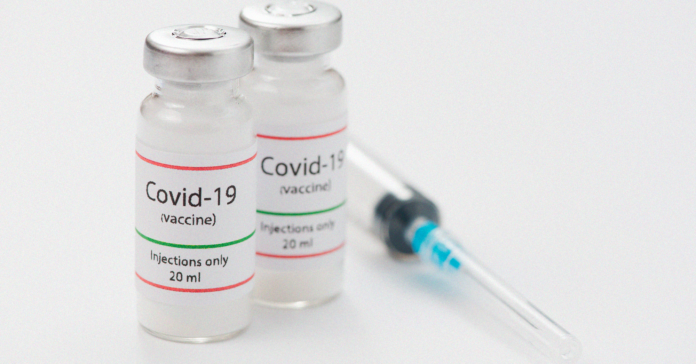 The COVID-19 vaccines have shown effectiveness of about 95% in preventing COVID-19 disease in adults, according to the the U.S Food and Drug Administration. One shot doesn't mean you are immune to the coronavirus, however, you will need the second dose.
Although there have been discussions about reducing the number of doses of the vaccine and increasing the amount of time between doses, the FDA says there isn't appropriate data to support changes to the coronavirus vaccine administration.
There is an interval of 21 days between the first and second dose, for the Pfizer-BioNTech COVID-19 vaccine. There is an interval of 28 days between the first and second dose for the Moderna COVID-19 vaccine, according to a release in January from the FDA.
After receiving the first dose of a vaccine you may notice common side effects including pain and swelling on the arm you receive the vaccine, feeling chills or tiredness, and experiencing a headache or a fever, nausea, swollen lymph nodes.
This month, Dr. Anthony Fauci, the U.S. government's top infectious-disease expert, told the Harvard Business Review that those vaccinated will get some sort of protection 10-14 days, calling it 'temporary protection.' The second dose will seal the effectiveness of the vaccine.
Any New Side Effects of the Second Dose?
This week, during a White House event, Dr. Anthony Fauci said he had mild side effects after receiving a second dose of the Covid-19 vaccine, and that he was "knocked out" for 24 hours, Bloomberg reported on Friday.
After a second dose some are reporting more than a sore arm, and experiencing a fever and fatigue to the point of taking time off work, some experience loose stools.  Others report a second dose is causing side effects of a "rough cold" or feeling "pretty run down."
Clinical trials showed that dose reactions are more likely to be felt after the second shot, but some are reporting feeling fine.
The FDA says signs of a severe allergic reaction to the coronavirus vaccine can include difficulty breathing, swelling of your throat and face, a faster heartbeat, a bad rash on your body, or dizziness and weakness.
Remember this isn't an overnight thing. The CDC website states, "It takes time for your body to build protection after any vaccination. COVID-19 vaccines that require 2 shots may not protect you until a week or two after your second shot."
Vaccine Movement and Supply Concerns
Johnson & Johnson is aiming to produce enough vaccines for 100 million people by April.  What's different about it is that Johnson & Johnson's vaccine can be stored at room temperature, unlike the others, the New York Daily News reported.
There is a nasal spray currently being developed to fight COVID-19 by San Antonio-based Texas Biomedical Research Institute and U.K.-based Lancaster University.
Floridians are concerned over vaccine supply, as 45,000 people there are due for a second dose.
If you are concerned about the distribution line for the vaccine in Texas, doctors are predicting the next phase won't be until May or June, the Houston Chronicle reports.
In Houston a woman who had an allergic reaction to the vaccine shares her advice to others.