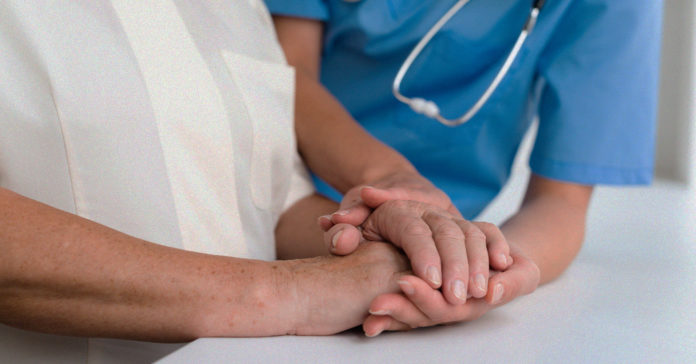 The pandemic has brought increased demand for at-home care. With that increased demand has come more stress and anxiety for those who work in that industry. Not only are they juggling the daily needs of their own families, they are also working long hours cooking, cleaning, bathing, dressing and tending to all the other tasks that allow the elderly to stay in the comfort of their homes.
"During the first three months of the pandemic, considering the stay-at-home order, the Harris County Area Agency on Aging saw a decrease in personal assistance and in-home respite care services due to older adults expressing reservations or fear of allowing nonhousehold members in their homes," explained Deborah Moore, assistant director for human services for the Houston Health Department.
"This issue caused some concern for HCAAA knowing that many older adults would be without care during this time, when they are dependent on this assistance to remain safe in their homes," Moore said.
In response to the concern, HCAAA increased its contact with patients by phone. "The calls served to check on the wellbeing and to act as a virtual friendly visit for older adults. Within the last 60 days, we have seen an increase in requests for these services," Moore added.
Texas' Caregiver Shortage
"Caregivers have truly been heroic throughout the pandemic," Kevin Warren, president and CEO of the Texas Health Care Association said Friday. "They are working extremely long hours and often separated from their families to keep them safe. We have all heard the stories of caretakers sleeping in hotels to keep their families safe and not seeing their children or grandchildren for months. It is a mentally draining profession even when there is not a pandemic like we are facing now."
Warren said Texas had a staffing shortage in long-term care facilities long before the pandemic began.
He said COVID-19 has only exacerbated the problem.
"Home caregivers face a different set of challenges, but with some families taking their loved ones out of facilities and moving them into their homes, there has been an increase in demand for caregivers," he said.
"COVID-19 has negatively impacted the ability to continually meet these demands due to mandatory quarantining upon exposure, increased time to keep them and their patients safe by donning and doffing the proper PPE between visits, and increased travel time as more services are needed with, at times, less caregivers available," he explained.
Nearly one in four caregivers (23%) say it is difficult to take care of their own health, and almost 4 in 10 caregivers (36%) consider their caregiving situation to be highly stressful, according to a study by the National Alliance for Caregiving and AARP.
What's the Long-Term Impact of COVID-19 on the Profession?
Warren said like any staff in the long-term care profession, at-home caregivers are compassionate, dedicated and highly-skilled, and he hopes that the pandemic will influence others to begin a career in long-term health care to help our most vulnerable Texans and their loved ones.
Moore added, "Yes, we feel the pandemic will influence growth in the profession as more individuals are staying at home and reducing their exposure to high-occupancy facilities and personal care homes. "Here's more on home care careers.