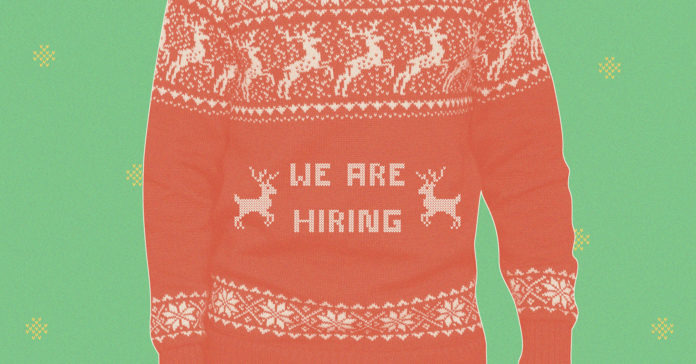 Some retailers in Texas are hiring thousands of people ahead of the holiday rush. Here is the outlook for those looking to make a few extra bucks working a holiday gig.
Amazon, FedEx Ground, Target, UPS, Texas-based Michael's arts and craft stores, Whole Foods, Lowe's and Home Depot are all hiring. The jobs range from drivers for holiday package deliveries to seasonal cashiers and stockers. Other retailers hiring include Crate and Barrel and Kohl's.  Even a Marriott hotel in Arlington is hiring for the holidays. 
Growth in online shopping is fueling the holiday job market. 
"Last year's strong consumer spending, coupled with low unemployment, led to one of the strongest holiday seasons in recent history. Despite current high unemployment and ongoing uncertainty, retailers, particularly those with a strong online shopping infrastructure, are anticipating high demand," said Andrew Challenger, vice president of Challenger, Gray & Christmas, Inc., a global outplacement firm.
Home renovation, home supplies, and athletic retailers are all doing well right now, according to Keith Wolf, managing director of Houston recruiting and staffing firm Murray Resources.
"They've hired additional remote staff to manage the orders and to assist online customers, all from their homes. More holiday workers are going to have the opportunity to work remotely than has been the case in past years," Wolf said.
Texas has had nearly 3.8 million jobless claims since the pandemic began. If you are among the unemployed, that holiday job might just be your ticket back to permanent employment. Use the opportunity to build relationships and show employers what you are worth.
"There's no guarantee that a temp assignment will transition into a full-time opportunity, but it happens," Wolf said. He says to think of temp work as a working audition –that means showing up on time, performing well while on the job, and asking for extra assignments.
"Going above and beyond is a great way to set yourself apart and to be considered for any full-time roles, if one should arise. I always tell candidates — you never know who's watching, so give it your best," Wolf added.
Other articles on job opportunities:
Can a virtual job fair work for you? Read more here about what a virtual job fair is all about.
Here more on unemployment resources that may help.