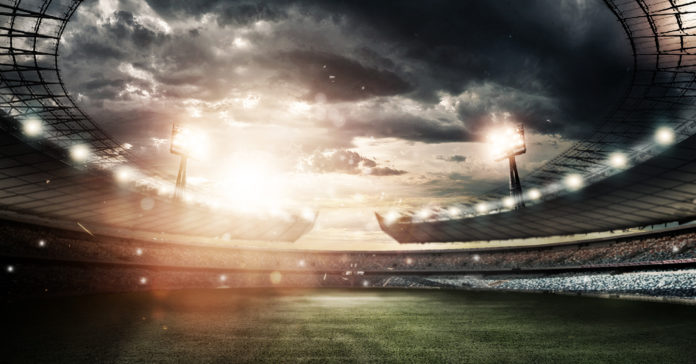 The big asterisk on the back-to-school question in Texas is high school football. The future is uncertain for Friday Night Lights.
The big news right now is that the University Interscholastic League has set dates and ground rules for high school athletics. Practices will be rolled out and determined by program size. Schools ranked 1A through 4A will begin on Aug. 3, while 5A and up will start on Sept. 7.
In addition, UIL has laid out significant health mitigation guidelines to protect students and staffers engaging in sports. These include face masks or shields for all parents, visitors and students 10 years of age or older not actively participating in the activities. Screening for COVID-19 symptoms is mandatory, and various stringent disinfecting policies are also laid out by the governing body.
Some Texas coaches feel that the guidelines have been sufficient to handle the risk of spreading the coronavirus while still playing ball.
Coach Lewis Edmonson at Rockdale High School said his program was able to work over the summer and not have a single case of coronavirus.
"We had to crack down on some of the kids pretty hard," he says. "Sometimes they'd forget what they were supposed to do, and you have to correct them. When it came to things like social distancing, hand sanitizer, and stuff, overall, they handled it."
Edmonson, like all school staff, is waiting in limbo as more guidance comes from the the state government. How games, practices, and travel will be handled (if they are at all) is still very much up in the air. He's in daily meetings, and there's no overstating the complexity of Texas high school football's execution.
"Football is a whole 'nother beast with so many numbers," he says. "It's planning out the wazoo. We have to do what's best for the kids. This is one of the situations where everyone's input is so vital."
If there are games, no one knows what those will look like right now. From Rockdale all the way up to the Dallas Cowboys, procedures for play are still being worked out. Will high schools be in stadiums? Will people be allowed to attend? If not, will they be filmed or streamed? Planning and preparing all continue as the clock ticks down to the start of the year.
One school, the University of Texas, announced last week that it anticipates hosting football games this season at 50% capacity in the stands and hopes to begin the season at home on Sept. 5.
One big question for student athletes right now is how this will affect the all-important aspect of college recruiting by schools like UT. Many seniors hit the field with hopes of being scouted to college teams and getting scholarships to attend school in the bargain. For some, it may be one of the few paths to a higher education, and with play and practice hamstrung or suspended, players may be watching their goals fade away.
One of the top picks in the state, Westlake High School's Victory Vaka initially said on Twitter that he would skip senior year and simply go on to Texas A&M, but he later decided to finish out at Westlake. The shake-up in how football is being played during the pandemic was surely a factor, and many players without his prospects are likely to be worried this truncated or lost season will close off their paths forward.
"We have some kids that are pretty big hot commodities for recruiters," says Edmonson. "We would hopefully have them be judged on what they've seen in the past season. It's up to the recruiters, but I know the good ones know what to look for even when things are messed up like this. I hope that one year where everything is out of [the players'] hands doesn't count against them."
Texas is infamously dedicated to high school football, and the loss of games is possibly a huge blow, especially for smaller communities like Rockdale. Edmonson is grateful that his town has stood by the guidelines meant to keep kids and staff safe, and he hasn't run into any deniers insisting that Friday Night Lights proceed as normal.
However, with that dedication to the sport also comes a backlash he feels is unwarranted. To him, football is not a luxury that the state is being asked to do without. It's a necessary part of many student's education, health and future.
"Just being on the inside of the coaching world people need to know we're not just doing this just to have football," he says. "These kids have worked hard and looked forward to. These kids put a lot of heart into it. We would never do this just for a game. It's for something that means a lot to a lot of kids."