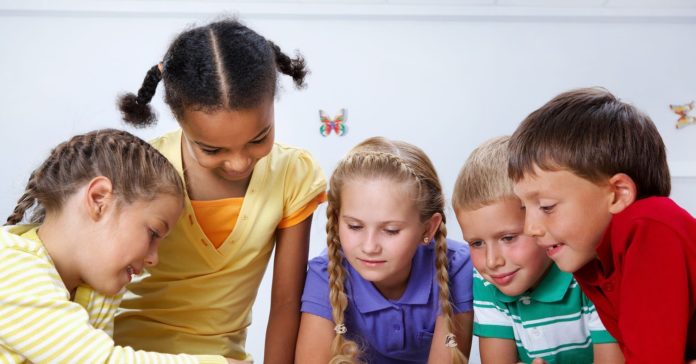 With the first day of school less than 60 days away and COVID-19 surging in Texas, parents are likely starting to wonder what school will look like for their children in the fall.
The Texas Education Agency is still finalizing its formal guidance for school districts, but in a conference call between administrators and TEA Commissioner Mike Morath on Tuesday it was learned that the state will allow districts to offer distance instruction.
Parents in districts that take this option will have the choice of keeping their kids home.
Here is what remote learning during the 2020-2021 school year will look like for students.
TEA's guidance details two types of remote learning: two-way live virtual instruction between students and teachers and digital and online learning that is not delivered in real time. At this time, the remote learning option does not appear to be funded below third grade.
Students taking virtual classes will be included in the attendance figures used to determine a district's state funding, and districts will not be penalized for major decreases in student attendance for the first 12 weeks of the year.
The guidance states that grading would stay the same, and school grading policies for remote student work must be consistent with those used before COVID-19 for on-campus assignments.
Districts will have to submit their virtual course plans for approval ahead of time to be eligible for funding and to ensure minimal quality in a remote setting.
This new, remote-type of instruction has never been funded before in Texas. It is meant to address district fears about a drop in state funding from lower attendance in the event parents decide to keep their kids home.
The guidance states that the TEA has attempted to craft a framework that provides maximum grace to allow time to transition for the new school year while maximizing funding stability for the 2020-2021 school year, however permanent changes in relation to remote instruction policy will be decided by the legislature.
"We feel comfortable that we can implement our academic models that we have been discussing with staff and parents. We have the flexibility to provide fully remote learning, for those parents who want that, as well as our hybrid approach (face-to-face and online instruction). We are also looking at certain groups of students who could come to campus every day – and those plans will be developed and customized by each school," a statement from San Antonio ISD said.
"Top of mind in our decision making is the health and safety of our students and employees. We will follow the guidance of the METRO Health in aligning protocols of hygiene, physical distancing and other public health considerations."
San Antonio ISD added, "We look forward to delivering high-quality educational experiences for all students."
Applications
The application window for districts to submit plans for remote instruction opens on July 15. Once submitted, the plan will be approved or sent back for revisions within 30-45 days.
If a plan isn't approved by the end of the third six weeks reporting period, the district's funding for remote learning will stop.
Details of the accommodations for remote learning came on the same day the TEA was expected to release its formal health and safety guidance for the 2020-2021 school year. Faced with the state's rapidly changing COVID-19 situation, Morath backed off, but draft documents obtained by Reform Austin indicate the TEA will not be mandating masks for Texas schoolchildren.