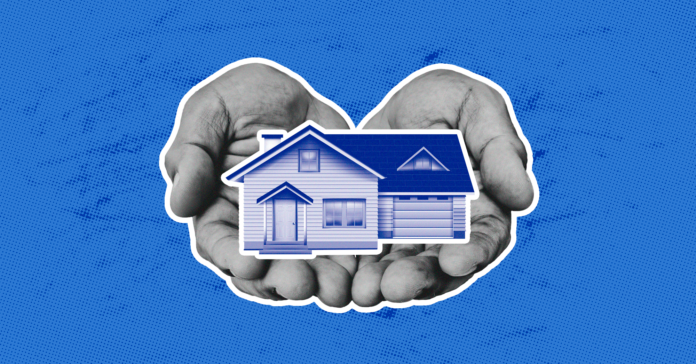 As the beginning of a new month approaches, some Texans in need may be able to get help with one of their biggest worries: rent.
Gov. Greg Abbott announced Friday that Texas will provide financial assistance to Texans experiencing housing challenges due to COVID-19. 
The funds — which will allow more flexibility to help Texans who have experienced income loss or are struggling to pay rent or bills — have been made possible through a series of waivers recently authorized by the U.S. Department of Housing and Urban Development.
Up to $11.3 million have been allotted to cover expenses like rent, security deposits or utility bills.
Help for Texans, a web page set up through the Texas Department of Housing and Community Affairs, allows those who need help to plug in specific information about what kind of assistance they need and where they are located. 
The site can connect them with organizations providing tangible resources to fill in the gaps during the economic effects of the virus.
On the ground, organizations like Catholic Charities, which serves people in Houston and Galveston, are hard at work.
Over just two weeks during March, Catholic Charities took 2,400 COVID-19-related calls and provided 79,000 pounds of food to nearly 9,000 individuals using drive-through distribution. 
In addition to providing virtual counseling, groceries and baby supplies, and other support like legal assistance for immigrants through the St. Frances Cabrini Center, the group also provides rental assistance.
Betsy Ballard, director of communications, fund development for Catholic Charities in Houston, said that out of 5,831 calls received since March 18, 69 percent were for help with rent.
"The need for rental assistance surpasses all other requests for help coming through hotlines operated by Catholic Charities of the Archdiocese of Galveston-Houston, " Ballard said. "The next highest need was for food, mentioned by 26% of callers."
Ballard also emphasized that Catholic Charities services continue uninterrupted during the pandemic, using drive-through distribution at their three largest food pantries and relying on hotlines and email to connect to people in need.
"Catholic Charities adapted what we are doing to ensure we can do more to help the people who need it most," said Catholic Charities President Cynthia N. Colbert, MSW. "Not even a pandemic can keep Catholic Charities from providing our life-changing services. We are people of faith relying on God's protection as we help people during this time of great need."
Local governments are also mobilizing to provide housing assistance. This month, San Antonio approved a $25 million program, and Dallas passed a $13.7 million plan to help renters. 
Those in need of rental assistance can also apply for help through major charities like the Salvation Army or the Red Cross. A variety of churches are also mobilizing in their communities.
This is just the beginning of adequately assisting Texans, however.
Other organizations like Texas Housers, which advocates for some of Texas' most vulnerable low-income communities, said the new rental assistance is "a minuscule drop in the bucket." 
Texas Housers estimates that 840,000 low-income families in Texas don't make enough to easily cover their rent, causing them to cut out essential nutrition, health care, and other needs. In the wake of layoffs and economic downturns, Texas has also reported 1.3 million unemployment claims since mid-March. 
Texas Housers Deputy Director Christina Rosales explained that the $11.3 million would likely be able to give 11,000 households $1,000 each to cover rent. The median cost of rent in Texas right now is $1,050.
"During a disaster, quick action is essential, however, it's important to put these actions in perspective," Rosales said in a press release. "This relief will help a lucky few." 
Instead, Rosales said, Texans need bold action and leadership from Abbott and the Texas Legislature.
This is especially important as May could bring a new wave of issues for tenants after the hold on landlord-enacted evictions through April 19 has expired.
"This is a choice the governor can make today: to make a plan now to use Rainy Day Funds and other legislative actions to take care of Texans at a critical time before our communities unravel in the coming months," Rosales said.