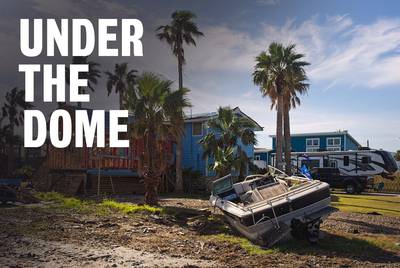 Hurricane Harvey, which caused more than $125 billion in damage, is the most expensive storm in Texas history. It wreaked havoc on nearly every Gulf Coast community when it came ashore Aug. 25, 2017.
The devastating winds and rain destroyed every multifamily development in Rockport. And without affordable housing, the town has struggled to find contract labor to rebuild. The people there are hoping the state helps by providing the matching dollars needed to pull down federal recovery funds.
This is the first time state lawmakers have met since Harvey made landfall. At the time, some legislators thought Gov. Greg Abbott would call them back for a special session. But Abbott told reporters then that a special session wouldn't be necessary, noting that the state had enough resources to "address the needs between now and the next session."
Abbott declared disaster response an emergency item near the start of the 86th Texas Legislature, which allowed lawmakers to take up such measures sooner.
In the latest episode of our mini-documentary series, "Under the Dome," we look at the recovery efforts in Rockport and the legislative work being done to provide an assist.
This story originally appeared on the Texas Tribune. To read this article in its original format, click here.