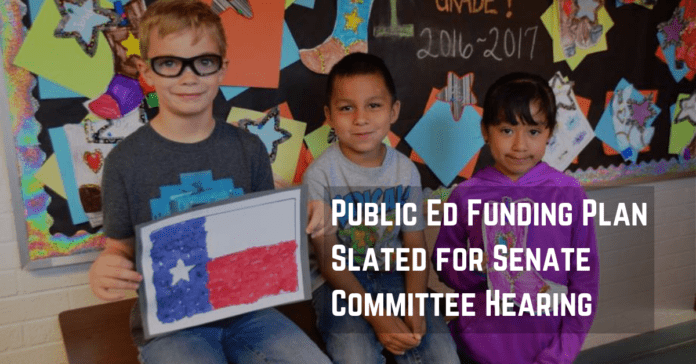 House Bill 3, the vehicle for school finance reform and public education funding, is scheduled for a hearing in the Senate Education Committee on Thursday, April 25, per sources in the Capitol.
HB 3 cleared the House two weeks ago. Senate consideration was postponed in order for Gov. Abbott and Lt. Gov. Dan Patrick to first pass SB2, their property tax reform plan, in the Senate.
At stake for Texas taxpayers is increased funding for programs essential to the 5.4 million children in Texas public schools, ranging from early childhood education, special education funding, to providing better wages for teachers to meet the rising costs of living and health insurance.
With six weeks left in the legislative session, pressure is ramping up on lawmakers to pass school finance reform. Texas taxpayers must remain vigilant and engaged to ensure lawmakers properly fund public education for all of Texas' students.

Call your Senator, tell them not to bend to political pressure, and support increased funding for public education.