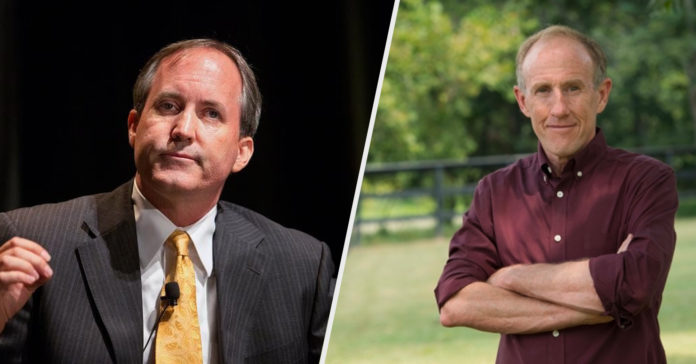 While Sen. Ted Cruz soaked up all the headlines last week stealing away to Cancun, reports surfaced over the weekend of other elected officials leaving Texans in the cold.
Attorney General Ken Paxton, whose many, many legal, political, and extra-marital escapades have so far, inexplicably kept Texans voting him into office, continues the trend of choosing to be in the wrong place at the wrong time.
First reported by the Dallas Morning News, Paxton and his wife, State Senator Angela Paxton traveled to Utah during what a spokesperson for the Texas Attorney General said was a "previously planned trip" to discuss an antitrust lawsuit against Google with the Utah AG.
Sen. Angela Paxton joined the trip that would "benefit her efforts to promote human dignity and support law enforcement."
As of Monday evening, it's still unclear whether the Paxtons have returned to Texas.
Joining the ranks of deserters like Cruz and Paxton is State Representative Gary Gates (R-Fort Bend), a Houston property manager, who took his private jet to Orlando, Florida to escape the massive power outages across Texas.
Stefan Modrich, a reporter for the Fort Bend Star tweeted that Gates' Chief of Staff told him Gates was on a "business trip" and meeting a "major vendor."
This contradicts Gates' statement saying that he left because his house was flooded. According to the Houston Chronicle, Gates cleared up the confusion saying he, "…was going to take advantage to meet with one of my major vendors."
As Texans gear up for the joint legislative hearings on Thursday to address the winter storm, we hope that the elected officials actually show up.