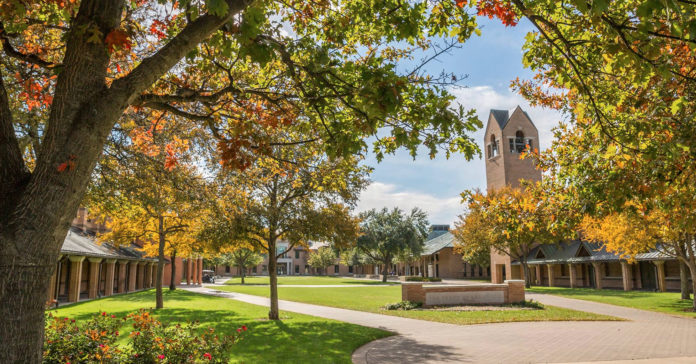 The plight of funding for Texas schools in the Age of COVID is a well-understood phenomenon, but Governor Greg Abbott seems to be picking favorites when it comes to federal aid. Not only has he apparently prioritized private schools in the state, but he appears to be trying to divert funds meant for public schools into other areas.
Eva DeLuna Castro, Program Director at Every Texan pointed out on Twitter that the governor's office has applied for our $153 million share of the $2.7 billion Emergency Assistance to Non-Public Schools Program under the CRRSA Act. There is nothing wrong with that, of course. Non-public schools need help as well. However, Abbott does not appear to have made similar requests for public schools.
This is an especially sore spot during a moment of profound racial tension in the country. Parents, particularly the wealthy, who are unsatisfied with Texas public schools have been flocking to private education institutions over the last decade, and it's turning into a de facto racial segregation. According to the National Center for Education Statistics, only 6 percent of students in Texas private schools are Black. In Dallas, the only white majority public schools are in the affluent neighborhoods. Prioritizing private schools before public ones sends an uncomfortable message about which races and social classes are being prioritized when it comes to federal aid in a time of great need.
Another disturbing fact is that Abbott is literally sitting on federal funds for public schools. There is $17.9 billion in funds that the governor and other state leaders have held up for disbursement, and the Texas congressional congregation is starting to get fed up with him. Led by Lloyd Doggett (D-Austin), thirteen members of the House of Representatives, all Democrats, have written a letter to education Secretary Miguel Cardona condemning Abbott for delaying.
"These funds were intended to help schools address learning loss, meet mental health challenges with the increase of youth suicide, provide tutoring and remedial assistance, close the digital divide, improve ventilation and a host of other locally determined needs," the letter reads. "But due to bad faith denial and delay of these funds by Governor Abbott, not a single dollar of the already-approved ESSER funds have reached Texas schools."
Doggett has also been on Abbot's case when it comes to the movement of federal education funds into other areas of the state budget. Abbott has formally requested a waiver that would allow him to spend the funds as he sees fit instead of using them for their earmarked purpose. Part of the letter Doggett and others sent was an attempt to curtail that effort. In 2020, Abbott was one of only two state governors who took federal education funds and applied them to the general budget (the other was New York Governor Andrew Cuomo).
"My main concern is that we voted to give Texas schools about $19 billion, and they haven't gotten a penny of it yet," Doggett told Houston Public Media. "Gov. Abbott is obstructing the federal aid from getting to our schools at a time they desperately need it, and we're trying to see that the aid actually flows to the schools and the school children who require this assistance."