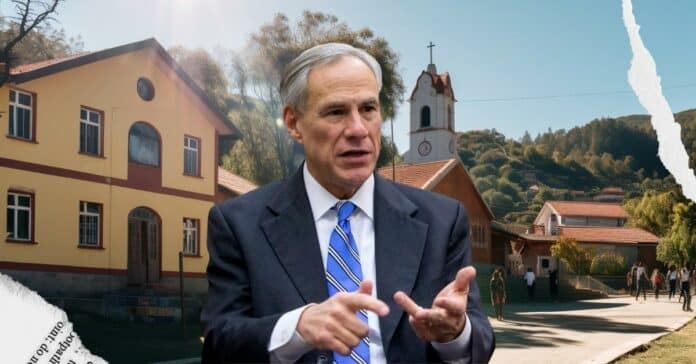 On Tuesday, Governor Greg Abbott made a firm commitment to call for a sequence of special sessions explicitly focused on advancing school choice legislation. This move suggests that the support for vouchers among lawmakers might not be strong enough to secure its passage without resistance.

"There's any easy way to get it done, and there's a hard way. Either way, I'm in this to win this," Abbott said during a teleconference where he called on faith leaders statewide to "go to the pulpit" to spread the word about school choice.

Since before the Texas Legislature took off in January, Abbott has been touting "Educational Freedom." His agenda includes releasing parents from what he considers to be indoctrination of "woke" agendas in public schools.

"It's not right for parents to be forced to send their children to a school that's indoctrinating their children," Abbott told the pastors on the call, which was hosted by the Texas Public Policy Foundation, a conservative think tank.

Meanwhile, Abbott seems to have no problem when it comes to indoctrination of religious values. In his speech, he established a clear connection between parents' freedom to select their child's school and the Biblical duties of parenthood.

"The fundamental principle that God created for us is to have family units — not state bureaucrats — make decisions for families," Abbott said. He also said he would ask Christian pastors across Texas to talk to their congregations about "school choice" legislation on Sunday, October 15, because the "moral fabric of Texas is at stake."

Abbott's renewed advocacy for school choice comes after a period of relative silence on the matter during the summer.

In the previous fall and spring, Abbott hosted a "parental empowerment" tour to champion the program that only hosted rallies at Christian private schools all around Texas.
These rallies in support of vouchers were coordinated by Parent Empowerment Coalition, an activist arm of the Texas Public Policy Foundation, whose funders are long-time critics of the state's public school system due to their arch-conservative political positions.

Furthermore, Abbott has been placing a special emphasis on religious organizations, such as the Texas Catholic Conference of Bishops. In March, he welcomed them to the Governor's Mansion for discussions on extending educational opportunities to every Texas family through the concept of education freedom.

During Tuesday's tele-town hall meeting, he was joined by Pastor Robert Jeffress of First Baptist Dallas and Dallas Catholic Bishop Edward Burns.

"Eventually this world is going to collapse and the Lord is going to return but we are going to try to delay the decay with taxpayer assisted private school tuition," said Pastor Jeffress. "It's an opportunity to slow down the rot of our culture."

It appears Abbott and other far-right supporters of school choice have been overlooking indoctrination as long as it aligns with their own beliefs.

According to Charles Luke, Director of the Coalition for Public Schools and Co-Director of Pastors for Texas Children, the textbook definition of indoctrination "is teaching your doctrine," which does not exempt religious values.

"If I take my dollars and I take them to a Christian, Jewish, Muslim or Scientologists church. Those churches will teach their doctrine, and teaching your doctrine is indoctrination. That is the textbook definition of indoctrination," Luke said.