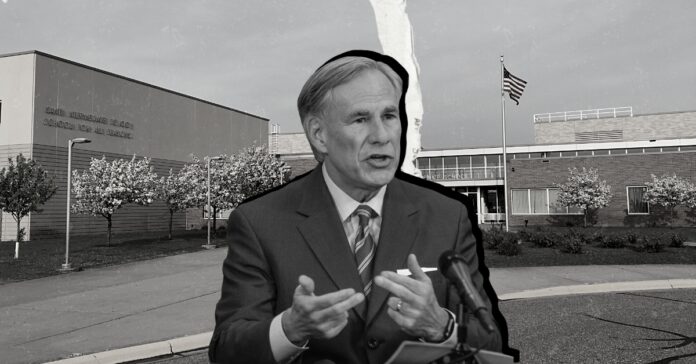 In a decisive blow to Governor Greg Abbott's education agenda, the Texas House on Friday voted against a school choice plan, removing the education savings account program from a $7.6 billion education omnibus bill. The contentious move prompted Abbott to reaffirm his commitment to the cause, vowing to "maintain the fight for parent empowerment until all parents can choose the best education path for their child…"I am in it to win it." But Abbott provided scant insight regarding his next course of action.
During the House debate, 21 Republicans joined Democratic members in an 84-63 vote to eliminate the education savings account portion from House Bill 1. School choice programs, which allocate public funds for private schooling or education-related expenses, have faced opposition from those concerned about potential funding cuts to traditional public schools.
Abbott, who has actively championed school choice over the past year, expressed determination to continue the fight despite this setback. He had previously warned lawmakers of potential special sessions if school choice was not delivered and threatened Republicans voting against it.
The proposed education savings account program in HB 1 aimed to provide eligible children with $10,500 annually for private schooling, prioritizing low-income and special education students. The bill also included significant funding for traditional school districts, intending to increase per-student spending and facilitate teacher pay raises.
Following the removal of education savings accounts from HB 1, the bill was referred back to the House Education Committee. The committee's chairman, Rep. Brad Buckley, indicated that the bill might not be revisited during the current special session, considering the clear outcome of the vote.
House Democrats celebrated the defeat of HB 1, emphasizing their continued opposition to school vouchers. Rep. Trey Martinez Fischer, chairman of the House Democratic Caucus, asserted their stance, stating, "Whether it's the fourth special session or the 40th session, we will not change our position."
The school choice debate has exposed divisions within the Texas Republican Party. Rep. John Raney, who led the amendment to strip education savings accounts from HB 1, cited concerns about potential financial strain on Texas, arguing that funding an entitlement program with taxpayer dollars is not conservative.
Lieutenant Governor Dan Patrick expressed his surprise at the 21 Republicans who voted against school choice, stating they prioritize personal views over the preferences of voters.