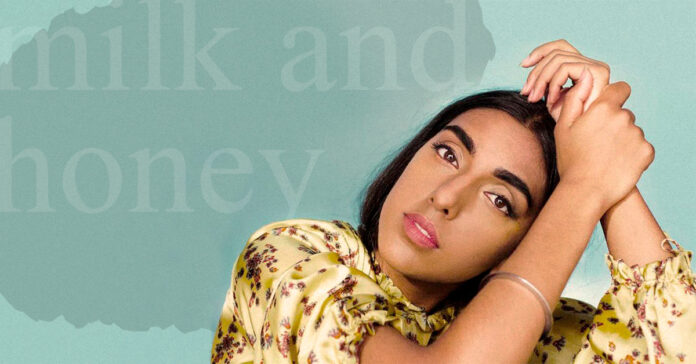 Rupi Kaur's "Milk & Honey" is the most recent target in Gov. Greg Abbott's literary witch hunt. The bestselling author's poetry book will be pulled from shelves all around Texas public schools, adding to an already large pile of banned literature.

The reason Kaur's book was banned is that it explores sexual assault and violence experienced by a young woman. For the author, this destruction of a safe haven for people who have suffered abuse is terrifying.

"The banning of 'milk and honey' along with an ever-growing list of literature is dangerously terrifying. Banning books is the banning of culture and experiences for everybody," Kaur said via a social media post.

In an interview on the topic with ABC News Live host Trevor Ault, Kaur shares her opinion on the book ban frenzy several states are experiencing.

"I feel so speechless, it breaks my heart," she continued. "It's sad. There's poems about sexual abuse, violence, heartbreaking horrible things and that's what young women gathered around. It's so unfortunate and kind of disturbing just to see the way that those poems about our experiences, about the abuse that we endure, are now the reason that this book is being banned. It's really scary moving forward iI think for young girls and society everywhere, not just young women."

The ongoing war between Republican leaders and Texas school libraries continues to grow, and Texans – especially librarians and students – aren't enthusiastic about their safe haven being a battleground.

According to NBC News, hundreds of titles have been pulled from libraries across the state for review, over the objections of school librarians. Records requests to nearly 100 school districts in the Houston, Dallas, San Antonio, and Austin regions — a small sampling of the state's 1,250 public school systems — revealed 75 formal requests by parents or community members to ban books from libraries during the first four months of this school year.
Kaur won't give up without a fight, working alongside librarians and teachers, she hopes to find a way to get her book unbanned and back in classrooms.