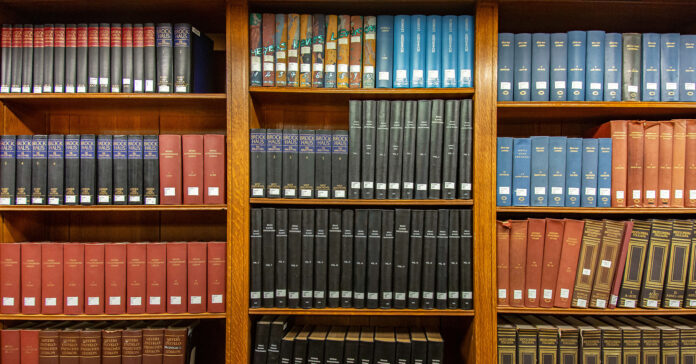 Republican state leaders have declared a war with Texas school libraries, and Texans don't seem to be too enthusiastic about being on the battleground, according to a new poll from The Dallas Morning News and the University of Texas at Tyler.
The new poll which surveyed 1,106 registered voters between Nov. 9-16, indicates that Texans don't trust the state's elected officials to decide which controversial book should be removed from public schools. 
When asked if they had absolute confidence in elected officials' judgment, 35% said they have no faith, while 31% said "not too much" and less than 10% said they trusted "a great deal" in state leaders'.
Earlier this month, Gov.Greg Abbott sent a letter to Texas education officials reminding them that they have an obligation to ensure no child is exposed to "inappropriate content" in schools.
Asking them to press criminal charges against teachers and school librarians who supply "pornographic" materials to kids, yet he forgot to define what he believes to be pornography.
Meanwhile, Rep. Matt Krause, R-Fort Forth, recently launched a House investigation into what's in school libraries, sending district officials a list of more than 800 books ranging from the Pulitzer Prize-winning The Confessions of Nat Turner to puberty guides like Everything You Need to Know about Going to the Gynecologist, as reported by The Dallas Morning News.
And if that wasn't enough, the Texas Legislature recently passed new bills – to keep critical race theory out of the classrooms – restricting how teachers can discuss certain historical topics and current events.

According to the poll, more than a third of the respondents strongly agree that teachers should be permitted to discuss how historical examples of discrimination apply to inequalities today, on the other hand, 15% strongly disagree.
Critics have pointed out that both Abbott and Krause have elections coming up, and are using Texas education as a political stunt.
Like many people, Rena Honea, president of Dallas' Alliance/AFT teachers union, wishes that politicians would just let teachers do their jobs.
"These people are not educators; they're not in the business of education," she said, in an interview with the Dallas Observer. "They should be taking care of our state and leave the education to those that are professionals and experts."