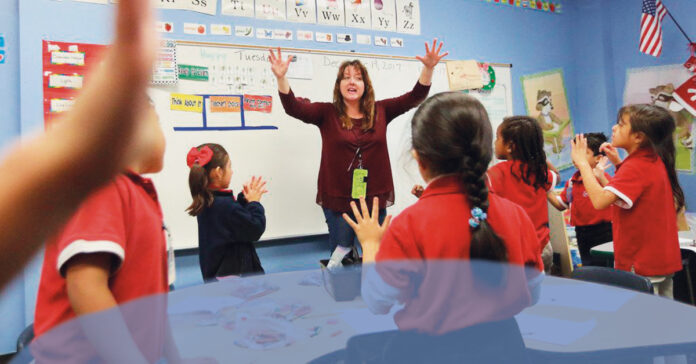 Education reforms are a big part of democrat Beto O'Rourke's 2022 campaign for Governor of the state of Texas. During Teacher Appreciation Week (May 2 to May 6), he has shared on his social media some of the actions he plans on doing if he wins the November elections, including this list on his Twitter:
Most of these actions have resonated with Texan teachers, since the average teacher in the state has an income of around $52,328 and $69,219 a year, ranging widely from district and school. Another aspect, the full funding of classrooms, also appeals to people, since Texas has had issues with properly funding public schools, the National Educators Association stated in a report from 2021 that the state's funding has been decreasing since 2020 and falling behind in comparison with other states.
In the same line, bettering health and retirement benefits in a work field that hasn't had the support over the years would ease a lot of educators' minds about their future, their retirement, and access to help. The Reason Foundation stated in 2021 that the Texas Retirement System is in dire need of readjustments.
He has also been very loud about the idea of removing standardized testing, specifically the STAAR test. Teachers have shared their concern with the State of Texas Assessments of Academic Readiness, since it unnecessarily pressures students and doesn't show an accurate result on academic performance, according to teachers for the Texas Tribune in 2021.