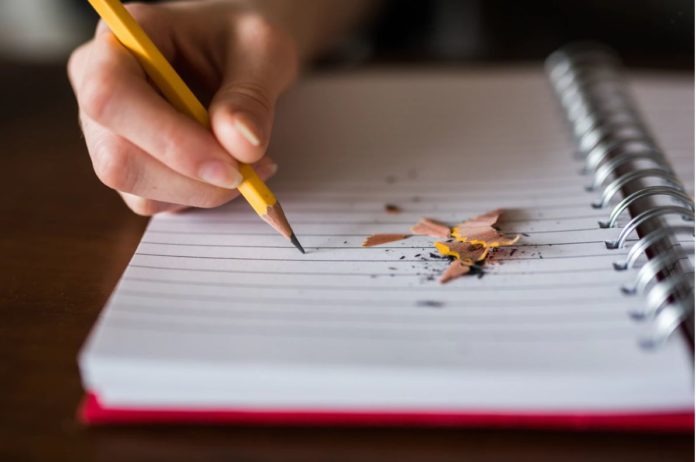 Carroll ISD didn't benefit as much as some districts from the Texas Legislature's overhaul of the school finance system.
The changes to school funding were hailed as a remarkable achievement and a boost to public education across the state.
But as the dust settles on HB 3 and SB 2, it turns out that not all school districts are benefiting equally.
Some school districts serving wealthy communities are struggling to balance their budgets. Financial contributions made to the state, to subsidize poor districts through the "Robin Hood" recapture system, have been reduced.
Yet, these school districts remain in a deficit. Top administrators of the Carroll Independent School District recently bemoaned the district's financial situation to members of the Southlake Republican Club.
The school district has about $3.5 million in debt that needs to be discharged. The district's student body comes mostly from the Tarrant County suburb of Southlake.
Southlake is a city of about 33,000 residents. The tony community has a median household income of $207,917 and a median home value of $627,700.
Carroll ISD by the numbers
Carroll ISD collected $13,943 for each of 8,344 students and spent $9,524 per student, according to the Texas Education Agency.
The district has benefited from the $11.6 billion school funding legislation, according to the district's Chief Financial Officer Scott Wrehe.
However, as property values in the district have gone up school has had to rely more on local property taxes.
Currently, Carroll ISD uses local tax dollars for about 90 percent of its budget, according to Wrehe.
"Of course, we are very appreciative of any extra funding we can receive," he said. "There are some districts that have educationally disadvantaged students that received so much money that they are still figuring out how to spend it."
Wrehe's comments about other school districts were echoed by Carroll ISD Superintendent David Faltys.
Carroll ISD benefited from SB-2 but not as much as other districts
Faltys recounted an experience he allegedly had at a recent meeting of about 20 area superintendents.
At the meeting, one superintendent from a nearby district allegedly told a state senator that, "you've got to give us some time to spend all this extra money," Faltys said.
"We've got a lot of money we're not even sure we're going to get to spend," he added. Faltys told the Republican Club that the unnamed superintendent's comments "me and my buddies [were] kicking each other under the table."
Faltys didn't specifically say which superintendent of which district allegedly said his or her district had too much money.
However, a video posted to the Southlake Republican Club's Facebook page told a slightly different story. During his remarks, Faltys cut himself off after he said the word "Fort."
This lead some people to assume Faltys was repeating something he overheard the superintendent of Fort Worth ISD tell the state senator.
Attempts to contact Fort Worth ISD and Carroll ISD for comment were not returned. Carroll and Fort Worth aren't the only districts working out the math on what Texas' new funding model means.
School funding and recapture
The new measure includes about $6.5 billion in new spending as well as about $5.1 billion to lower property taxes.
The new money for school districts is intended to go toward teacher raises. Part of the funding package required 30 percent of a district's allocation to go toward pay raises.
Districts are also required to use the money to provide free full-day pre-K classes for eligible students.
The funds will also be used to reduce the burden on property-wealthy school districts such as Carroll. CISD has a property tax roll of about $9 billion and a valuation of about $830,000 per child. "There is still over-reliance on property taxes and equity issues that need to be addressed," Wrehe said.
For CISD, the new funding system's biggest benefit came in the reduction of the district's recapture money. Texas' 'Robin Hood' funding system takes money from property tax rich districts and gives it to poorer districts.
Texas law refers to this funding reallocation as 'recapture.' Under Texas' previous funding system Carroll ISD sent more than $30 million to the state every year.
"About 39 percent of our property taxes [went] back to the state," Faltys said.
He added that under the new school finance system, the district will send back $29.5 million this year.
Carroll ISD received about $1.7 million, according to Faltys. The new funds translated to about $1,700 more for teachers per year.
Comparatively, Fort Worth ISD received $17.3 million in additional state funds.
The district was able to give its teachers an average bonus of about 3 percent. However, other districts were able to give teachers substantially more money. Some lower-income districts are able to offer teachers up to $7,000.
The difference in pay came about because certain districts receive more in state funding. State spending is tied to disadvantaged and underserved communities.
With more money flowing to school districts with historically underserved communities, teachers are in a buyers market. School districts are competing for teachers, according to Faltys.