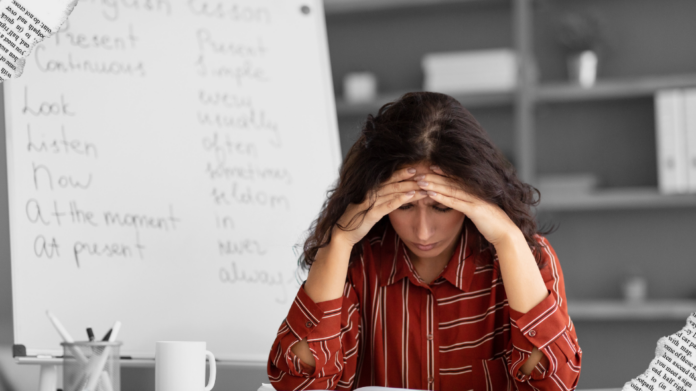 A recent poll conducted by the Texas American Federation of Teachers (Texas AFT) has revealed widespread concern among Texas K-12 public school employees regarding the potential impact of private school vouchers on their community's public education system.
Regardless of political party, among the 3,452 K-12 and higher education employees who participated in the survey, a staggering 89% had concerns about vouchers. Notably, 84% of Republican educators surveyed concerns, along with 93% of Democratic educators and 89% of Independents.

The poll results come on the heels of Gov. Greg Abbott's continued advocacy for school privatization and his plans for a special session to address "school choice" in October.

"There's any easy way to get it done, and there's a hard way. Either way, I'm in this to win this," Abbott said on Tuesday, during a teleconference where he called on faith leaders statewide to "go to the pulpit" to spread the word about school choice.

During the event, Abbott expressed his intention to call a special session, or possibly more, until "school choice" was addressed. He also doubled down on his support for vouchers while attacking public schools for their "woke agenda."

"It's not right for parents to be forced to send their children to a school that's indoctrinating their children," Abbott said.

Despite Abbott's claims of a growing demand for private school vouchers, Zeph Capo, the president of Texas AFT, emphasized AFT's survey paints a starkly different picture.

"Most Texans want basic, foundational things for our schools, like a friendly bus driver to take their kids safely to school every day or the guarantee that their child's school has a full-time nurse on campus," said Capo. "What they don't want is a tax break for every billionaire who opens up a private Zoom school or wealthy family who's been sending their kids to private schools for generations."

He also added that the Governor was "fiddling while Texas public school burns." An idea that has been echoed throughout the regular session by lawmakers and advocates alike.

Texas AFT's survey is not the first to shed light on voucher unpopularity. In August, a University of Texas/Texas Politics Project Poll, showed that only 26% of respondents considered vouchers, educational savings accounts (ESA's), or other 'school choice' legislation to be "extremely important," ranking them among the lowest priorities in the survey. This sentiment is consistent across party lines, with just 34% of Republicans, 17% of Democrats (the lowest priority for Democrats), and 31% of independents viewing such initiatives as "extremely important."

The Texas AFT survey also explored various other key issues in public education. These included concerns about retaining qualified educators, public school funding, and legislation impacting higher education. Notably, a significant percentage of educators expressed dissatisfaction with the Legislature's handling of these matters.