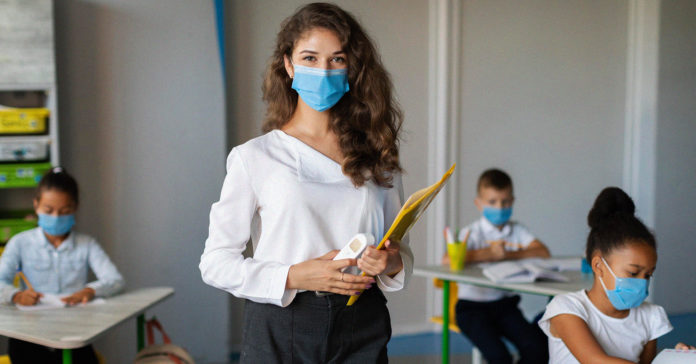 Pay raises doled out to Texas teachers in the last year are nice, but Texas still is lagging, according to the Texas State Teachers Association.
A new report released by Gov. Greg Abbott and the Texas Education Agency on Thursday documents how the state has spent more than $1 billion included in House Bill 3 approved in the 2019 legislative session. 
Teachers with more than five years of experience have received average pay raises of over $5,200, and teachers who have been working for up to five years received increases averaging more than $3,800.
"When Texas students graduate, we want them to receive more than a diploma — but also the knowledge and skills they need to excel in college or a career," said Abbott.
TSTA President Ovidia Molina calls the pay raises progress, but says more is needed.
"Even with the pay raises, which went into effect in the 2019‐20 school year, the average teacher pay in Texas continues to lag well behind the national average, according to data compiled by the National Education Association," stated Molina.
"Texas teachers with more than five years' experience still are paid, on average, more than $4,300 less than the national average for all teachers. Less‐experienced Texas teachers are paid more than $5,700 less," she said.
The pay increases will vary depending on where a teacher is working. For example, the pay increase for a teacher in Edinburg with over five years experience is $3,794, while a teacher in Wichita Falls with five years experience will receive more than twice that amount.
According to Molina, the only reason pay raises for teachers are happening is because teachers and other school employees turned out in large numbers in 2018 to help vote out a dozen anti‐education members from the Texas House and two state senators.
"Instead of patting themselves on the back, our state leaders should be planning to add to those raises during next year's session," she added.