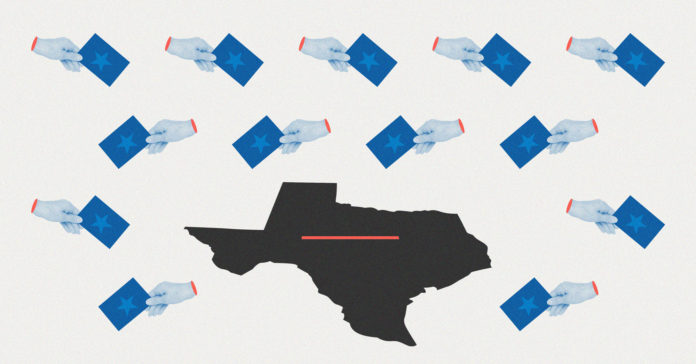 Today is the last day to avoid the lines of Election Day and cast your ballot early. Early voting locations are open from 7 a.m. to 7 p.m. across the state. As long as you are in line at 7 p.m., you will be allowed to cast your ballot.
The state of Texas has already broken its 2016 turnout record of 8,969,226 votes. As of early Friday, more than 9 million people had already voted. Harris County is a big reason for that. Harris County voters broke the county's 2016 record on Thursday, when NRG Park was open for early voting for a full 24 hours. To make things fun, rapper Bun B was on hand for a concert in the parking lot.
"In the face of historic Republican voter suppression, Texas voters are making their voices heard at unprecedented rates," said Texas Democratic Party Chair Gilberto Hinojosa. "Texans are proving that they will crawl through broken glass in the battle for the soul of our nation. The Texas Democratic Party is particularly encouraged by the young voters, first-time voters, Black voters and Latino voters making their voices heard."
The record-setting turnout comes as Texas is poised to have real input into the fight for electoral votes in the presidential race this year. Numerous political prognosticators have switched the Lone Star State from leaning red to being a toss up, with neither President Donald Trump or former Vice President Joe Biden having a clear advantage.  
If you are voting by mail and have not yet sent in your ballot, it is probably best to hand-deliver it to your county's drop-off location to ensure it doesn't arrive too late to be counted. Mail ballots must be postmarked no later than Election Day, and they must arrive at your county election office no later than 5 p.m. the day after the election to be counted. 
If you've received your ballot but want to instead vote in person, take the mail ballot with you to the polling place. You will fill out a form stating you're canceling your application to vote by mail. You will then be able to cast your ballot in person.
If you have not received your mail ballot yet, you can still vote in person with a provisional ballot. Your in-person ballot will be counted once the county confirms that your mail ballot was never received.
Election Day is Tuesday.