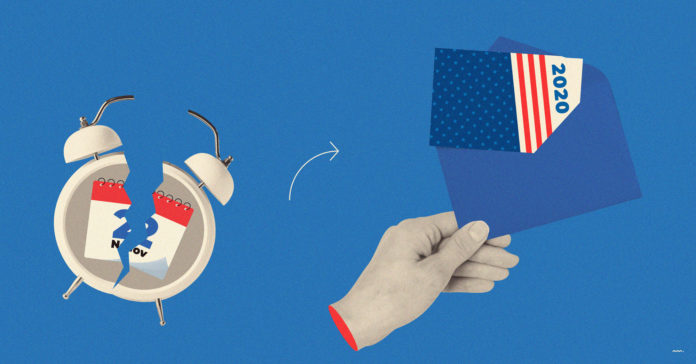 As many as 20,000 mail-in ballots are being rejected by ballot scanners in Tarrant County due to illegible bar codes, the Fort Worth Star-Telegram was the first to report.
Every vote will still be counted, according to Tarrant County Election Administrator Heider Garcia, who blamed the illegible bar codes on a printer company. Per the election code, staff members will manually recopy each of the illegible ballots into new ballots that can be read by the scanners. Garcia did not offer information on what security measures will be taken during the manual process.
Travis County
About 13,600 voters in Travis County are being asked to fill out a new, corrected ballot after election officials made two errors on the original ballot. The first error had to do with the instructions. The second was related to the boundary lines for the Barton Springs Edwards Aquifer Conservation District. Some residents outside the boundary were given the opportunity to vote in that race.
Travis County election officials say everyone's votes will be counted even if they do not return the corrected ballots.
Others Ditching Mail Ballots
Thousands of Texans are abandoning their option to vote by mail following Gov. Greg Abbott's decision to limit counties to just one mail ballot drop-off location and concerns about the U.S. Postal Service.
"I wasn't going to drive 25 miles to downtown Houston to use the dropbox because the nearest one was taken away, so I said 'OK that's fine, I'll take a chance and just vote in person,'" said 70-year-old Samina Mirza in the Houston Chronicle. 
As of last Wednesday, 32,000 voters in Harris County and almost 9,600 in Bexar County had opted for in-person voting rather than using the mail ballots they had already received.
As of Monday, about 900,000 Texas voters had cast their ballots by mail.
Switching From a Mail Ballot to In-Person Voting
If you've received your ballot, bring it with you to the polling place. You will fill out a form stating you're canceling your application to vote by mail. You will then be able to cast your ballot in person.
If you have not received your mail ballot yet, you can still vote in person with a provisional ballot. Your in-person ballot will be counted once the county confirms that your mail ballot was never received.
If you are going ahead and voting by mail, the U.S. Postal Service recommends returning the ballot at least one week before Election Day, which would be today. Mail ballots must be postmarked no later than Election Day, and they must arrive at your county election office no later than 5 p.m. the day after the election to be counted. Of course, you also have the option of dropping the completed ballot off in person at your county's drop-off location.