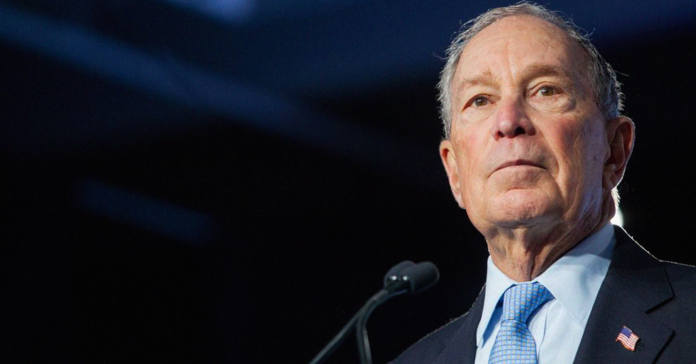 Billionaire Michael Bloomberg is dropping some big cash in hopes of helping former Vice President Joe Biden become the first Democratic presidential contender to take the Lone Star State in 30 years. Bloomberg's political organization announced Monday that he is dedicating $15 million to Texas and Ohio for Biden TV ads.
It is unclear how the $15 million will be divided between the two states, but with that much money on the line, it's likely Bloomberg will be spending more in Texas in the final push than Biden, who is expected to have dedicated about $6 million to Texas during October.
Bloomberg's Biden ad will run in both English and Spanish and will criticize President Donald Trump's handling of the pandemic.
Biden is not expected to visit Texas before Election Day, but running mate U.S. Sen. Kamala Harris (D-Calif.) will be here on Friday, the last day of early voting. Trump is also not planning another visit to Texas, preferring to focus his efforts on other battleground states.
The Trump campaign views Texas as a sure win, but recent polling and political pundits aren't so sure.
On Tuesday, NBC News shifted Texas from leaning Republican to being a toss-up. NBC said the reason for the change is recent polling and activity on the ground and on the airwaves. All polling in Texas has put Biden either ahead of Trump or trailing but within the margin of error. 
Texas Railroad Commission
Bloomberg is also helping Democratic Texas Railroad Commission candidate Chrysta Castañeda. His $2.6 million donation has allowed Castañeda to purchase TV advertising in the final days of the campaign.
"Chrysta Castañeda will be a champion for Texans — her commitment to improving people's lives is clear," said Bloomberg in a statement. "I'm glad to support Chrysta in her campaign to be the next railroad commissioner, because she has the vision and experience needed to build a safer, healthier and more environmentally prosperous future for the state of Texas."
Castañeda is taking on incumbent Republican Jim Wright.
The railroad commission regulates the Texas oil and gas industry.