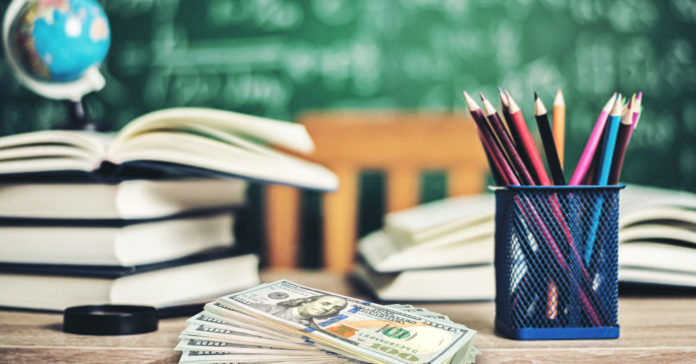 A slate of far-right wing candidates appear to have largely failed in attempts to oust several incumbents in Texas House races in the Republican primary last night.
Many of the challengers attacked the incumbent legislators for their strong support of public education, implying that to support public schools is to support a variety of social ills that they asserted exist in classrooms. Some contended that school choice in the form of vouchers should be supported in order to rescue students from such issues. Many of the challenged incumbents are strong supporters of neighborhood public schools in their communities and throughout the state.
Easily winning his HD 1 seat back with nearly 63% of the vote, Gary VanDeaver overpowered opponents George Lavender and Ray Null. VanDeaver, a retired public school superintendent, sits on the House Public Education Committee and is known as an ardent supporter of Texas public school children. VanDeaver, who has beaten Lavender twice before, accused him of spreading lies and being a "political bully". Lavender received less than 30% of the vote.
Another supporter of Texas public schools that won his seat back was Ernest Bailes from HD 18 . Bailes has authored and supported legislation in past legislative sessions that has advanced public schools and has consistently voted against vouchers and other school privatization measures. Bailes faced three challengers in the primary and, by receiving over 50% of the vote, avoided a run-off election.
HD 62 incumbent Reggie Smith also held onto his seat against far-right challenger Shelley Luther. Citing a commitment to public schools, Smith campaigned to support local education entities, provide for retired teachers, and address issues with the school finance system. A beautician by trade, Luther became famous in 2020 when she opened her hair salon in defiance of state and local shutdown orders. In early February, Luther made headlines again when she remarked that she was not comfortable with transgender kids in her classroom when she was a Spanish teacher. After losing a special election against Drew Springer for the Texas Senate, Luther decided to enter the House race against Smith. She received just over 40% of the vote.
Other incumbents viewed as pro-public education that appear to be re-elected at the time of this writing include the following:
Travis Clardy (HD 11) – A staunch opponent of vouchers and supporter of public schools, Clardy faced three challengers on the right. At the time of this writing he received 52.7% of the vote with 99.4% of votes counted. He appears to have avoided a run-off election.
Cecil Bell (HD 3) – Bell received 67.2% of the vote, easily defeating challenger Kelly McDonald (32.8%). In 2021, Bell voted with a majority of Texas House members to overwhelmingly ban vouchers in the state.
David Spiller (HD 68) – Fending off three challengers, incumbent Spiller cruised to victory with close to 70% of the vote. Born and raised in Jacksboro, Texas, Spiller spent 26 years serving on the Board of Trustees of the Jacksboro Independent School District.
Stan Lambert (HD 71) – Facing challenger Samuel Weatherby, Lambert won with over 75% of the total vote. Viewed as a supporter for public schools, Lambert served as a member of the Abilene ISD Board of Trustees and is married to a retired teacher and principal.
Ken King (HD 88) – Defending his seat against Pampa businessman Ted Hutto, King won his election with 65% of the vote. A long-time former member of the House Public Education Committee, King has been instrumental in crafting numerous pieces of legislation related to public education and has been a strong opponent of vouchers and school privatization efforts.
Two incumbents who are notable for their support of public schools were forced into runoff elections. Dr. Glenn Rogers (HD 60) and Kyle Kacal (HD 12) face runoff elections after failing to garner 50% of the total vote. Rogers faces an opponent who is heavily financed by West Texas billionaires Farris Wilks and Tim Dunn, neither of whom live in his legislative district but push a far-right extremist agenda against public education and for privatization.
While this is not a comprehensive list of winning incumbents that support public schools, it is reflective that many Texas communities and districts will re-elect legislators who take care of their neighborhood schools.
In November of last year, the Texas Public Policy Foundation promised "massive education freedom reforms" by mobilizing 10,000 citizens in each of 60 legislative swing districts in order to "break the indoctrination of our children from Critical Race Theory, 'gender fluidity', and socialism."
Since most of the incumbents that were re-elected in this primary don't face a serious general election threat and will likely be re-elected to office, that didn't appear to happen.
.