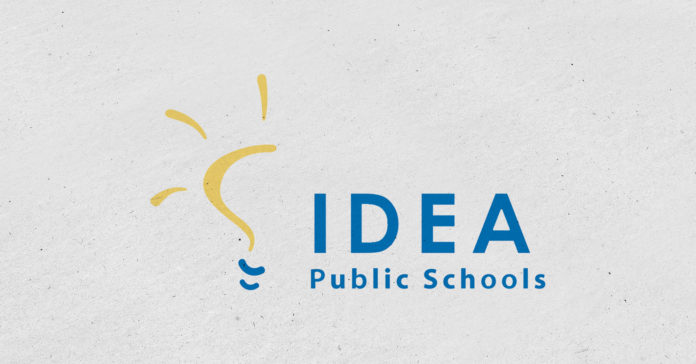 IDEA Public Schools has been granted approval from the Texas Education Agency to add 12 campuses and the green light for an increased enrollment cap of about 15,000 students.
The state's largest charter school network has faced plenty of scrutiny and criticism in recent years over its exorbitant spending, including plans to purchase luxury boxes at San Antonio's AT&T Center and the leasing a private jet, which was canceled after being disclosed. There was also criticism of IDEA Public Schools CEO and Co-founder Tom Torkelson's $900,000 severance package.
The TEA decision announced Thursday grants only part of what IDEA wanted.
"I think it's very understandable that they're closely looking, closely monitoring," IDEA CEO and Superintendent JoAnn Gama told the Houston Chronicle this week. "We want to make sure we're working with them and doing right by taxpayer dollars, students and families." 
Still, the approval of a dozen IDEA campuses has enraged and concerned some teacher groups.
"While our true public schools face a pandemic and a likely fight against budget cuts next year, our governor-appointed education commissioner is opening the floodgates to a charter-school chain that has been embroiled in scandal the past two years," Texas American Federation of Teachers spokesperson Rob D'Amico said in a statement.
Texas State Teachers Association President Ovidia Molina said that education commissioner Mike Morath should "stop promoting out-of-control corporate charter operators and start regulating them" and that "the charter chain already takes a half-billion-dollar-a-year bite from Texas taxpayers." 
Molina said IDEA essentially operates private schools that collect tax dollars.
"Its board is unaccountable to taxpayers, it poaches tax funding from real public schools and it has engaged in financial and management practices that cast doubt on its commitment to sound educational policies," she said.
Jennifer Flores, communications manager at IDEA Public Schools, confirmed Friday that campuses will be in San Antonio, the Rio Grande Valley, El Paso, Fort Worth, Houston and the Permian Basin.
The charter network boasts of its 100% college acceptance rate and academic success for Latino and lower-income children.