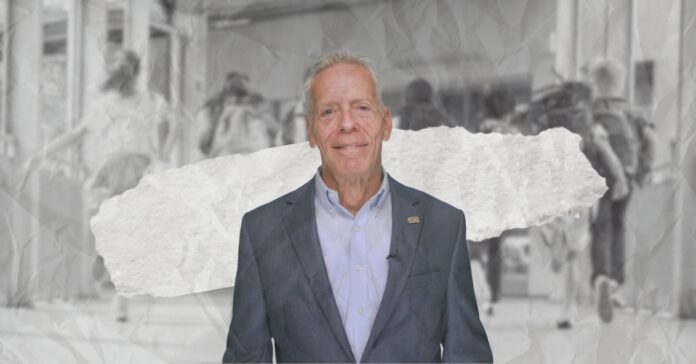 In a tightly contested vote on Monday, the Katy Independent School District trustees enacted restrictions on how staff members can address matters related to gender identity. Katy ISD catered to the more conservative sentiments of its constituents.

With a divisive vote of 4-3, the Katy school board enacted a four-page gender identity policy that outlines various restrictions. These include:
Staff members are prohibited from asking for a student's preferred pronouns and can reject a student's request for a different identity.
Staff members have to notify parents if a student expresses a desire to be recognized as transgender, change their name, or use different pronouns at school.

Students must use bathrooms corresponding to their sex assigned at birth, with only limited exceptions.

Discussions or teachings about "gender fluidity" are banned.

Katy administrators can take disciplinary action against employees who encourage students to withhold information from their parents.
The policy ignited a passionate response from the community. Approximately 90 individuals addressed the board, condemning the policy as an "attack" on LGBTQ+ students and a concerning shift in approach. Conversely, a smaller group of supporters asserted that the policy safeguards parental rights and prevents gender identity issues from infiltrating schools, as reported by Houston Landing.
This vote is the latest in a series of contentious decisions undertaken by the Katy school officials in recent times. Over the past summer, the board grappled with a controversy surrounding book bans, culminating in an expansion of their authority to remove books from libraries.
In the aftermath of the vote, attendees called out Katy ISD Trustees saying they once again tangled themselves up in political culture wars.

Katy ISD parent Angie Waller told Houston Landing, that the board's focus on book-banning, pronouns and gender identity distracts from providing a quality education.
"When will we get back to education?" Waller said. "We risk losing exceptional, exceptional teachers who have poured their hearts into the district and our students."

Teachers were also concerned about how this policy would add to educator's already significant workload. Elizabeth Tait, a choir director at Seven Lakes High School, said she worried that requiring teachers to notify parents about a child's identity change might create more barriers to building connections with students.
In conclusion, the Katy Independent School District's recent decision to implement restrictions on handling gender identity matters has sparked heated debates within the community. With divided viewpoints on the policy's impact, the district continues to navigate the intersection of education, parental rights, and social issues.