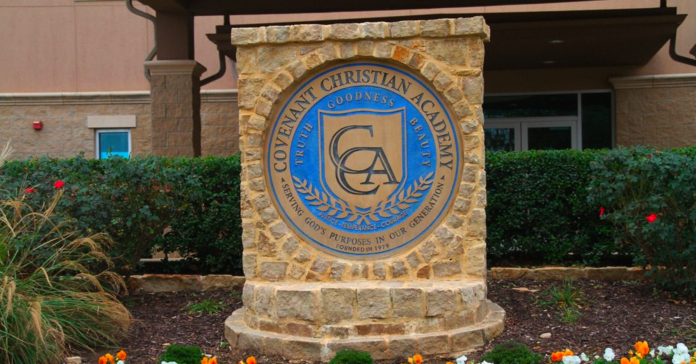 A gay Colleyville teen is exploring his legal options after being kicked out of the private Christian school he attends.
Devin Bryant has attended Covenant Christian Academy since kindergarten. He told NBC DFW that he had pretty much kept his sexual orientation to himself until it came time for the senior tradition of painting parking spots. Bryant wanted to include the word 'gay' in his painting. Administrators told him he needed to keep his sexual identity private. He agreed.
"I just wanted to graduate, really," he said.
A new headmaster followed up by expelling Bryant.
The school is claiming the religious liberty exemption for faith-based educational institutions in justifying its decision.
"That is not something we ever enjoy doing, but which sometimes becomes necessary within a community committed to the Lord and each other within our shared framework of faith," said CCA Headmaster Tony Jeffrey in a prepared statement provided to the Dallas Morning News.
Bryant is not the first Texan to be expelled from school for being gay. A Houston woman was one of two graduate students dismissed by Fuller Theological Seminary in California for marrying same-sex partners. Joanna Maxon and Nathan Brittsan sued claiming discrimination on the basis of sex. The landmark federal case is being appealed after being dismissed by the district court.