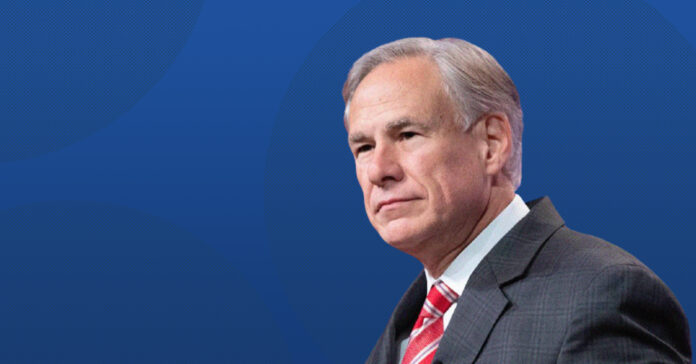 During this week, Gov. Greg Abbott called for criminal charges against teachers and school librarians who supply "pornographic" materials to kids.
In a letter to the Texas Association of School Boards (TASB), Abbott reminds them they have an obligation to ensure no child is exposed to "inappropriate content" in schools.
"A growing number of parents of Texas students are becoming increasingly alarmed about some of the books and other content found in public school libraries that are extremely inappropriate in the public education system," Abbott wrote. "The most flagrant examples include clearly pornographic images and substances that have no place in the Texas public education system."
The letter stirred up confusion among TASB officials since they don't really have the authority to regulate school districts, nor do they set library book standards. It's interesting that the governor would send a letter to an entity that doesn't have any influence over school library books, said Rena Honea, president of Dallas' Alliance/AFT teachers union.
Abbott's witch hunt comes as conservative officials nationwide moved to ban books they deem inappropriate, with critics condemning this push as an effort to censor education.

Ironically Abbott has proclaimed himself in the past as a champion of free speech by prioritizing a bill passed by Texas lawmakers that bars social media networks from "censoring" the voices of the right-wing users, as reported by San Antonio Current.
The disruption comes as students, educators and parents struggle through another challenging school year due to the pandemic. It also instigates more chaos for districts that are already dealing with angry anti-mask advocates, Qanon conspiracy theories and threats against educators in board meetings.
This investigation is seen as a political stunt, yet "Stunts like that – like Abbott's letter – can sometimes get traction and cause what we see as these culture wars locally," stated Rob D' Amico, the communications director for Texas AFT.
Recently, Keller ISD removed a school library book after parents complained that it contained sexually explicit imagery. The book, Gender Queer: A Memoir, depicts author Maia Kobabe's experience involving sexual and gender identity.

"Removing or restricting queer books in libraries and schools is like cutting a lifeline for queer youth, who might not yet even know what terms to ask Google to find out more about their own identities, bodies, and health," Kobabe wrote in response in a Washington Post op-ed.
If sending a deeply alarming message of exclusion to LGBTQ+ students wasn't damaging enough, the investigation has even gotten two Virginia school board members living their Fahrenheit 451 fantasy, demanding a literal book burning, as reported by TIME.
There seems to be no effort in solving the real problems that plague Texas schools, instead Abbott has created an atmosphere of mayhem that villainizes educators and poisons what should be a safe place for students.
"They should be taking care of our state and leave the education to those that are professionals and experts," tweeted Honea.